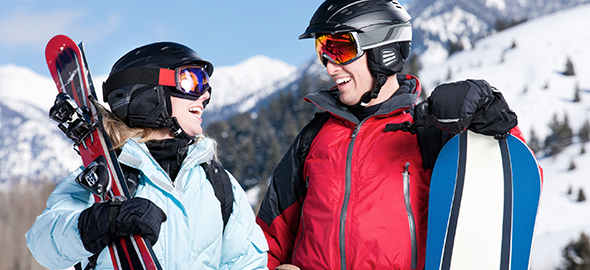 Annual Meeting
Annual Conference 2017
Monday, April 24, 2017
Agenda Registration Form Payment Options

Location:

Silver Maple Ballroom, UVM Davis Center, Burlington, VT
7:30- 8:00 am Registration, Breakfast, Exhibits, Poster Session
8:00-8:15 am Welcome and Opening Remarks
8:15-9:15 am Dr. Jim Painter, PhD, RD
*Topic: Finding Truth in the Failed Theories of Heart Disease. This session will review the cutting edge research on lipid metabolism and how it may impact what you tell your patients and clients. pdf

9:15-10:15 am Dana Notte, MS, RD, CD
*Topic: Guiding Your Clients toward Health with Mindful Eating. This session will be an introduction to mindful eating as an effective approach to helping clients achieve improved health outcomes. pdf

10:15-11:00 am Break, Exhibits, Silent Auction, Poster Session
11:00-12:00 pm Sarah-Jane Bedwell, RD, LDN
*Topic: Shaking up Food Labeling: From New Daily Values to Front of Package Icons. A discussion on the changes to the Nutrition Facts Panels, menu labeling and what you need to know to stay informed. pdf

12:00-1:15 pm Lunch, Business Meeting & President's Report, Awards, Exhibits, Poster Session
1:15-215 pm Hillary Wright, MEd, RDN, LDN
*Topic: Beyond "Lose Weight and Exercise": Managing Prediabetes, PCOS and Insulin Resistance. A look at insulin resistance and how it plays a role in Prediabetes and PCOS, as well as learning successful practice-based strategies for helping patients understand their condition. pdf

2:15-3:15 pm Kim Evans, MS, RD, Maryann Ludlow, MS, RD, CDE, Leah Pryor
*Topic: Culinary Medicine: A Review of the Teaching Kitchen Collaborative. A discussion on culinary medicine, best practices for implementation, and the clinical, behavioral, and financial impact of this practice. pdf

3:15 – 3:30 pm Snack Break
3:30-4:30 pm Ellen Albertson, PhD, RDN, CD
*Topic: Nutrition Communications: Successfully Navigating the Ever Changing Social Media Landscape. Become a savvy nutrition communicator by learning how to connect with, enlighten, educate and entertain audiences without overwhelming them using a series of communication tools and social media platforms. pdf

4:30 – 5:00 pm Closing Remarks and Silent Auction Results
Sponsors and Exhibitors
Interested in showcasing your product or service? This is a great opportunity to market your product and services to more than 125 nutrition professionals who attend.
Annual Meeting Exhibitors and Sponsorship Information Includes PayPal Links.
Invitation Letter Invitation Letter Details Exhibitor Registration Form
VAND gratefully acknowledges sponsors and exhibitors who contributed to the support our 2017 conference.
Accommodations
Sheraton on Williston Road in Burlington. Attendees can call the hotel, ask for reservation services and say they are with the Vermont Academy of Nutrition and Dietetics and will receive our room rate ($129 per night plus tax).
(802) 865-6600 Registration Link

Student Scholarship Application Form