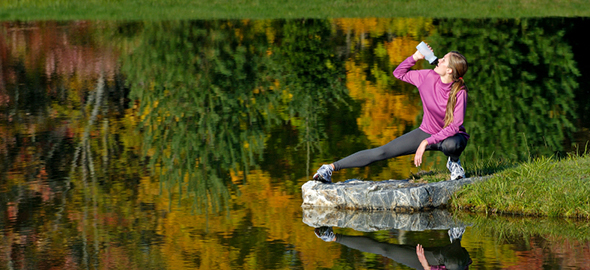 Annual Meeting Agenda Presentations
Position for a Healthier Vermont
Annual Meeting Agenda

7:30 Doors open. Wifi Information
8:00 Welcome
8:10 Presentation:
Climate Change Changes Food
Speaker: Lorraine Mongiello, DrPH, RDN, CDE Handout
Abstract: Climate change affects the social and environmental determinants of health- clean air, safe drinking water, secure shelter, and the focus of the presentation: sufficient quantities of healthy food. Rising temperatures, extreme weather events, rising CO2 levels, and an increase in pests will not only decrease crop yield but also decrease the nutrient content and safety of our staple foods. These effects on the global food supply are projected to lead to more than 5000,000 deaths by 2050 as people around the world lose access to good nutrition.
Learning Objectives: The learner will
understand the key health consequences of global climate change
identify the impacts that climate change is having on the availability of and nutrient content of food
adapt risk reduction strategies, policies, programs and practices to lessen the threat of malnutrition
Speaker Bio: Dr Moniello is a tenured professor of Interdisciplinary Health Science and Nutrition as well as the Academic Coordinator of the Master's Degree Program in Clinical Nutrition at New York Institute of Technology (NYIT) in Old Westbury, New York. She received her doctorate in Public Health from City University of New York (CUNY) and Master's Degree in Nutrition from Columbia University. She was the director of the Campaign Against Diabetes at CUNY and for 10 years, director of a hospital-based diabetes program serving 500 people annually. Additionally, she has provided medical nutrition therapy in obesity programs, long-term care facilities, pediatric clinics, hospitals, an early intervention program, a dialysis center and in private practice. Her research focuses on diabetes, obesity and how the environment impacts health and health behaviors. She has published 5 peer reviewed articles on these topics.
9:00 Presentation:
Positive Change: Putting People First in Foodservice
Speaker: Sylvia Geiger, MS, RDN Handout
Abstract: Dynamic societal trends and values influence foodservice operations daily. From automation and zero-waste kitchens to the #MeToo movement; successful foodservices must react and respond to customer demands while retaining a happy workforce. This presentation will explore how trends impact "the hands behind the food" and how foodservice operators are responding to keep both customers and employees happy. We'll look at some specific strategies successful foodservices employ to meet the needs of their customers while creating a desirable work environment for employees.
Learning Objectives:
Participants will be able to identify two societal trends (e.g. #MeToo, tight labor market, automation) that impact the work environment of foodservice employees
Participants will be able to identify a minimum of one strategy to improve the work environment for each trend.
Speaker Bio: Sylvia Geiger has been an adjunct faculty member of the Department of Nutrition and Food Sciences at the University of Vermont (UVM) for 25 years. Her extensive background in foodservice management has provided her with the opportunity to teach and mentor students in the UVM Dietetics program through several courses: Foodservice Systems Management, Sustainable Food Purchasing and more recently as coordinator of the undergraduate research and practicum programs in the department. Sylvia has years of nutrition consulting experience with clients such as EatingWell Media Group and Price Chopper supermarkets. These days she spends more and more of her op-campus time creating modern quilts, kayaking on Seymour Lake in the NEK and mountain biking.
9:40 Morning Break
10:00 Presentation:
Nutrition in the Farm Bill: Recent Updates and Future Shifts
Speaker: Meredith Niles, PhD. Handout
Abstract:The most recent Farm Bill, passed at the end of 2018, included many changes that will affect food systems and nutrition. The nutrition portion of the Farm Bill is historically the largest portion of the law, and this past year was no different with 76% of the funding allocated for nutrition. This presentation will explore the nutrition title, as well as other sections of the Farm Bill relevant to nutrition, and talk about the most recent changes. The presentation will also highlight potential future shifts in nutrition and how the next Farm Bill may shape up.
Learning Objectives:
Participants will be able to identify the key components of the Farm Bill and the relationship of nutrition to the rest of the Farm Bill
Participants will understand the key changes between the previous Farm Bill and the current Farm Bill.
Participants will have a sense of the potential future conversations and debates related to nutrition in the Farm Bill.

Speaker Bio:

Dr Meredith Niles is an assistant professor in the Department of Nutrition and Food Sciences and the Food Systems Program at UVM. Her research examines food policy, climate change and food security, farmer's adoption of best management practices, and food waste behaviors. She teaches Food Policy and Politics and Food Systems Science and Policy at UVM. She has extensive experience working with policymakers and in the federal government as well as many other food system stakeholders. She was a post-doctorate at Harvard University in their sustainability science fellow program, holds a PhD in ecology with a focus on human ecology and policy from University of California, Davis and a B.A. in political science form the Catholic University of America.
10:50 Presentations:
Panel Discussion on Dairy and NCD
Moderator: Jill Hussels, RDN
Session Sponsored by: New England Dairy & Food Council
Noncommunicable diseases (NCD) are the #1 cause of death and disability worldwide. NCDs – mainly cancer, cardiovascular disease, chronic respiratory diseases, and diabetes – account for 68% of global mortality, or two out of every three deaths.
Abstract: Because milk and dairy products have been a staple in the human diet for many a millennia, it is surprising how much dairy, and especially its fat, have been under scrutiny for their effects on obesity and the onset and progression of chronic diseases like type 2 diabetes. For decades now, national health authorities, such as the American Heart Association and the U.S. Department of Agriculture, inevitably have been recommending dietary patterns that consist of either low-fat or non-fat dairy products. As a consequence, dairy fat has endured a negative nutritional association, and the dairy industry is facing significant challenges in meeting dietary recommendations and consumer demand for "healthier" products. The problem with focusing on single food components (i.e. saturated fatty acids) and/or solely the energy content (i.e. calories) of dairy products is that other beneficial metabolic effects of dairy (i.e. glycemic improvements), ironically including dairy fat per se, are being ignored. Hence, this presentation will focus on the effects of dairy fat and its unique fatty acids in regards to type 2 diabetes and the emerging evidence that challenges the low-fat or non-fat dairy product-focused recommendations.
Eating Patterns and Diabetes Prevention: Recommendations, Research and the Real World
Speaker: Joanna Mitri, MD, MS Handout
Learning Objectives: After this presentation, attendees should be able to:
Discuss food patterns associated with reduced risk of type 2 diabetes
Identify 3 groups of foods associated with reducing the risk of type 2 diabetes
Understand the relationship between dairy fat and diabetes prevention
Discuss the recommendations from Joslin and ADA regarding eating patterns and diabetes prevention
Dairy Fat and Glucose Tolerance

Speaker: Jana Kraft, PhD. Handout
Learning Objectives: At the end of this presentation, attendee should be able to:
Define type 2 diabetes and pre-diabetes
Identify key strategies to protect against type 2 diabetes development
Describe the unique composition (ie. fatty acids) and physiological role of dairy fat
Discuss latest research findings from a clinical trial at UVM concerning the consumption of unique dairy-derived fats and glucose tolerance.

Speaker Bio: Dr Kraft is an Associate Professor in the Department of Veterinary and Animal Sciences Medicine at UVM. She received a Bachelor of Science degree in Nutritional Sciences and a doctorate degree in Nutritional Physiology/Lipid Biochemistry in Germany. She works at the interface between animal science and human nutrition. Dairy-derived fats are at the heart of her research program. Recent work focuses on the influence of dietary pattern that consist of whole (full fat) dairy on long-term health and prevention of chronic disease, especially type 2 diabetes.
12:05 Lunch, Annual Updates, and Awards
2019 VAND Year End Board Reports
House Of Delegates: Our spring meeting will be held virtually on March 30 and 31 on the topic of Consumer Awareness and Changing Drivers of Food Choices. Subtopics include: Sustainability/sustainable food systems, Evidence-based practice, and Communication and connecting with the consumer. Fact Sheet We want your input on this very important topic! Please complete this survey before Sunday, March 24 to provide your responses. Thank you
Action Alert: As a member of the Academy of Nutrition and Dietetics, we urge you to take action by asking your members of Congress to co-sponsor the bipartisan Treat and Reduce Obesity Act of 2019 (H.R. 1530; S. 595). The bill text for TROA would allow RDNs to cover services for IBT:A) in coordination with/referral from a primary care provider in a primary care setting (as it currently stands); or B) in an office setting, hospital out-patient department or community-based site that complies with HIPAA. In case B, a dietitian could independently bill for these services as well! Currently, only a few members have completed the open Action Alert on TROA. Let's get that to 100%.
13:10 Presentation:
Intuitive Eating: An Evidence-Based Approach to Food Peace and Body Respect

Speaker: Kate Morris, M.Div., LMSW. Handout
Abstract: Intuitive Eating is a weight-neutral approach to health and wellness created by 2 dietitians, Evelyn Tribole and Elyse Resch in 1995. Its 10 principles work to cultivate or remove obstacles to body awareness, enabling individuals to notice, respect, and honor their body's signals and meet their physical and psychological needs. Intuitive Eating has been linked to, among other things, higher self-esteem, better body image, more life satisfaction, and improvements in cholesterol and blood pressure. This presentation will go into greater detail about the principles and application of Intuitive Eating and the cultural factors that make Intuitive Eating both difficult and so important.
Learning Objectives:
Identify components of the current cultural landscape that contribute to body disconnection, dissatisfaction, and disease
Define Intuitive Eating and differentiate it from other approaches to health and wellness.
Identify the 10 principles of Intuitive Eating
Discover resources for further study

Speaker Bio:

Kate Morris is a clinical social worker in the Counseling and Wellness Center at Norwich University. Prior to focusing on the student population, Kate worked in a variety of therapeutic roles with individuals at every life stage, many of whom had a complicated relationship with food. For these reasons, in addition to her own life experience, Kate is passionate about her work, using a strengths-based approach to help people get curious about their lives, find meaning in their unique stories, and improve their relationships with food and their bodies. She is a recent transplant to Vermont, and now lives, hikes, and sleds in Northfield with her husband and 3 children.
14:00 Raffle, Poster, & Silent Auction
14:40 Presentation:
Social Media and Nutrition: Health Communication Strategies for Professionals

Speaker: Sarah N. Heiss, PhD. Handout
Abstract: Many social media tools are available for nutritional professionals, including social networking platforms, blogs, microblogs, wikis, media-sharing sites, and gaming environments. In addition to describing the benefits and risks of using social media, this presentation will identify best practices for nutritional professionals using or hoping to use social media to promote healthy lifestyles and environments, broaden their reach, and increase engagement.
Learning Objectives:
Describe the unique attributes of several social media platforms and assess how they fit with your communication goals and resources
Describe the benefits and risks associated with using social media as a nutritional professional
Describe best practices for engaging audiences and reaching new audiences
Identify several components of an effective social media message.
Speaker Bio: Sarah N. Heiss is an Associate Professor at UVM who believes that the areas of food, health, and communication are interconnected. She is dedicated to exploring how communication within and across organizations influences how we define, experience, and practice health. her research and teaching aims to help audiences 'critically consume and produce" food messages.
15:25 Closing, Silent Auction Results & Raffle Results
CPEU Credits: Contact Joanne, CPI Chair, for electronic copy of your CPEU credits. CPI@eatrightvt.org