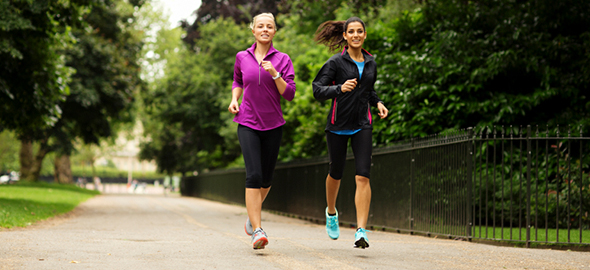 Karen Newman Award
New in 2021!
Recognizes a dietetics professional, member of the community, or organization that has had a significant impact on the nutritional well-being of Vermonters. Considered a mentor or inspiration, has overcome adversity or helped someone else do so, and has worked on behalf of underserved or disadvantaged Vermonters.
Karen Newman MS, RDN; April 12, 1961 - November 13, 2019
Below is the Bio she provided to the VAND Board when se was VAND president 2018-2019

I love being a registered dietitian and am honored to have had the privilege of serving as President of VAND.
My 30+ year nutrition career has run the gamut of experience from clinical research to heart-centered support; from one-on-one consultations to directing a national corporate wellness program; from coaching kids track and writing a gripping book called "Just Three Words", to owning my own nutrition consulting business; from hosting a radio show called "Dial a Dietitian" to reaching thousands via my writing, speaking, and major TV appearances. Currently, I'm traveling the country giving inspirational talks, writing another book and working for Cigna as a health and wellness educator.
I've been married to my UVM college sweetheart, Peter, for 27 years and together we have three amazing boys, Stetson, Chase and Trent, who inspire me every day to chase my dreams. I'm an 8 time All-American Triathlete who has been blessed to medal all over the world even breaking an world age-group triathlon record despite enduring cancer treatments.
When I'm not traveling, I enjoy hiking, cross-country skiing, relaxing on the community raft, game nights and laughing hysterically.
------------------------------------------------------------------
Karen Newman lost her valiant fight with breast cancer. Her joy for life and positivity was infectious. Karen has represented USA in triathlons, biathlons and aquathlons. She won the National Age-group Aquathlon Championship in Miami on Nov 10, 2018. She was featured on #ThriverThursday by Robin Roberts from Good Morning America for her courage and inspiration. The number 111 was very special to her.

A few VAND members attended her "standing room only" celebration of her life. Adjectives used to describe this wonderful woman included: Inspiring, thoughtful, unstoppable, warrior, winner, courageous, honest, blessed, brave, generous, grateful, hilarious, overcomer, love, hard worker, inspirational, wise, tenacious, positive, fearless, kind. Karen made an inspirational video before she died discussing how thankful she was for the full life she led.

Obituary link
Karen Newman Award Recipients:
2021
The Vermont Department of Health's (VDH) Physical Activity and Nutrition Team
, is a dedicated group that sits within the division of Health Promotion and Disease Prevention. The team supports a variety of programs and initiatives, including

Working with partners across the state to share recommendations and strategies for healthy eating and active living wherever Vermonters live, work, learn and play.

Promoting evidence-based programs and actions such as creating healthy communities that provide lots of opportunities to walk and bike, and plentiful access to healthy foods.

Helping small worksites create worksite wellness programs for their employees, and work with schools and child care programs to help them provide healthy food and opportunities for physical activity.

Ensuring that people with disabilities have equitable opportunity to improve and maintain physical activity and nutrition.
Despite reduced federal funding opportunities in recent years, the team continues to creatively and resourcefully integrate into all VDH chronic disease prevention and management programs to help ensure of of the department of health's programming is mindful to include upstream prevention efforts, such as access to nutritious food and opportunity for physical activity, leading to improved health outcomes for so many Vermonters.

Karen's brother David Stetson offered a $1,000 stipend to accompany the award. Since the award winner receives public funds, they can't accept gifts, so they selected the AALV New Farms for New Americans program to receive the gift on their behalf.