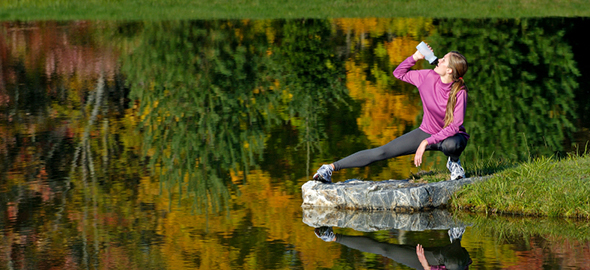 Nutrition at School
Fuel Up to Play 60



Fuel Up to Play 60 is an in-school program that encourages the availability and consumption of nutrient-rich foods, along with at least 60 minutes of daily physical activity.

The program was launched by National Dairy Council and the NFL, in collaboration with United States Department of Agriculture (USDA). The program, in more than 60,000 schools, provides youth with concrete opportunities to improve healthy eating and physical activity. The program encourages youth to consume nutrient-rich foods (low-fat and fat-free dairy foods, fruits, vegetables and whole grains) and achieve at least 60 minutes of physical activity every day.


The Fuel Up to Play 60 Health Education kit provides the latest information about the Fuel Up to Play 60 program, resources on how to get involved and valuable materials including the Fuel Up to Play 60 Turnkey Presentation.


Download a comprehensive resource kit to learn more and get involved with Fuel Up to Play 60 at this link

School Meals VT offer an informational resource about school nutrition for food service professionals, administrators, parents and community members. School meals provides services for thousands of Vermont Children and is playing a role in influencing children to explore food and health issues that connect the cafeteria, classroom and community. This site has several resources for improving finances, meal quality and participation in school nutrition programs.

The School Nutrition Association (SNA-VT) is a member supported, statewide professional organization dedicated to the advancement and development of the school nutrition professional.

A Project in the Burlington school district which is trying to put healthy, wholesome and local foods into the hands and mouths of their school children. Their teams is one which serves as a model for other emerging projects across the country.
The Burlington School food project made it onto Tray Talk. Check out the youtube video

Vermont Food Bank is feeding its community through a network of 280 food shelves, meals sites, senior centers, shelters, after-school programs, the Vermont Foodbank runs programs that help feed as many as 86,000 Vermonters who need food assistance.
Find a food bank in your area
Healthier School Meals Resources:
Recipes and Nutrition Resources Sites

Cabot Cheese Coop Has recipes and resources for home and at school

Meal Makeover Moms are two of the nation's top experts on family nutrition, they're on a mission to help busy families eat better. If you struggle to get your family to eat healthy meals without complaint, this is the website for you. Here you'll find fun recipes kids love, tips to get picky eaters to try new foods, lunch, snack and dessert ideas, and practical advice on bringing good nutrition to the dinner table.

New England Dairy Council has resources for improving childhood nutrition and wellness. This is something that New England Dairy & Food Council and the National Dairy Council take very seriously.