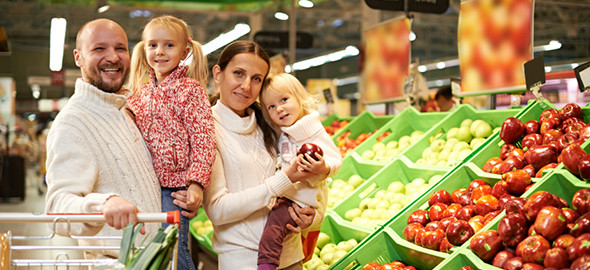 Outstanding Dietetic Educator Award
Eligibility Requirements:
·VDA forwards our nominee to the Dietetic Educators of Practitioners DPG and one person is selected for each type of program within our geographic area, Area 7
·Faculty with academic or supervised practice appointments or preceptors in CADE accredited and approved dietetics education programs (CP, DI/AP4, DPD, and DT)
·Demonstrated innovative teaching skills and techniques
·Demonstrated mentoring as documented by letters from students
Outstanding Dietetic Educator Award Recipients:
2017-Joanne Heidkamp MS, RDN: Joanne is passionate about ensuring that everyone has equal access to good nutrition. She shares her knowledge and love of nutrition with those she works with whether as a retail dietitian or as the interim director of the MSD program at UVM. Joanne has inspired and counseled the next generation of dietitians. She has served as a mentor to many individuals and provided guidance and encouragement as they embark on their careers in the nutrition and dietetics field. For those reasons and many more, this years Outstanding Dietetics Educator is Joanne Heidkamp.

2016- Farryl Bertman, PhD, RDN, CD Farryl has been an AWESOME addition to our UVM NFS faculty. As the dietetics program director I feel that our dietetics program is on much more solid ground because Farryl is here now. She is taking on several of the core dietetics classes this year, and feedback from her Nutrition Education and Counseling class this fall has been extremely positive. Furthermore, she pours her heart and soul into dietetics. She loves it!! Students feel that passion and feed off of it. She watched over 16 hours of student counseling videos one week this semester because she felt it was so important for students to get feedback on their counseling skills. She almost went insane by the end of that task, but thankfully did not, and is as excited as ever about teaching our future dietitians. I think she would be a great recipient of the Outstanding Educator award.
2014- Sumra Harper-Deas, RD, nominated by Dorigen Keeney, MS, RD. Sumra's contributions have allowed Hunger Free Vermont to expand and improve the nutrition education we provide to low income Vermonters across the state. The legacy of her work will have an impact on the access and quality of nutrition education far into the future. Sumra's professionalism, expertise and creativity have helped many Vermonters improve their nutritional health and we have no doubt that she will continue to make valuable contributions in this field.
2013- Amy Nickerson, MS, RD, Lecturer &MSD Program Director, nominated by Dana Notte, Joanne Heidkamp, and Marcia Bristow. Over the past six years, Amy has done an incredible job developing the MSD program. She has invested herself in creating a strong program that the Vermont Dietetic Community can be proud of. If educators can be measured by their student's test scores, then it should be noted that all of the MSD students who have taken the RD exam have passed on their first attempt. Amy has worked to make the program a dynamic learning experience for the students; identifying sites and preceptors for the practical part of the program, and continually looking for ways to make these placements better for both students and preceptors. Amy holds her students to high standards and supports them in achieving their best, and continues to mentor them after their graduation.
2012: Sue Johansen, RD, CD, CDE Sue is a very highly regarded presenter for educational programs for community members, students, and health care professionals. She willingly participates in community events and support group programs at both local and regional meetings, and receives very positive feedback from participants on her skills in relating complex nutrition science to an easy to understand take-home message. Sue is a preceptor for the University of Vermont MSD program at Fletcher Allen Health Care. As noted by one of her students, "Her enthusiasm for clinical nutrition concepts and principles is contagious and inspires those who learn from her to put the patient first and help improve their quality of life through nutrition therapy."

2011: Lizzie Pope, RD
2010: Arlene Batschelet, RD Arlene received her BS from University of Vermont and completed Dietetic Internship at Rhode Island Hospital in Providence, RI. She currently works at Helen Porter Healthcare and Rehab Center as a Clinical Dietitian Arlene was a new preceptor to the UVM MSD program this year. She was nominated by a UVM MSD student who states, "During my fast-flying two weeks, never did it occur to me that this was her first time with a student. She was amazing! She was a wonderful mentor, teacher, and preceptor and her enthusiasm for what she does was very contagious. Because of my experience during this rotation and working with such a wonderful RD, my perception of the long-term care environment has changed for the positive and I would welcome the opportunity to work in long term care."