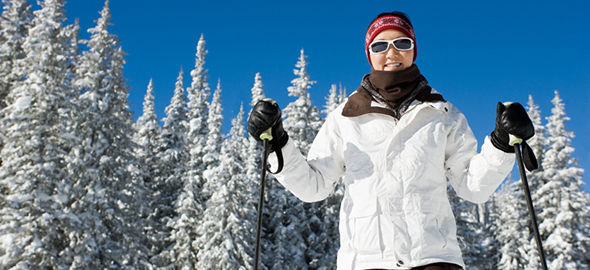 Outstanding Dietitian of the Year
Eligibility Requirements
Registered Dietitian, member of the Vermont Academy of Nutrition and Dietetics.
Active participation in the national or state association.
Not previously selected for this award in current or any other affiliate.
Exemplary leadership over at least 5 years, in the Association, community or employment, e.g., in legislation, research, education, management, etc.
Outstanding Dietitian of the Year Recipients

2019- Karen Newman is an inspiration to all of us. She has shown strength of character and does not let her personal medical journey hinder her enthusiasm for her profession. She holds certificates of training in childhood, adolescent, and adult weight management. She is currently working as a dietitian at the Kahm Clinic using her skills to empower individuals to improve their health. She is an author, motivational speaker and wellness educator. In her book "Just Three Words" she shared her story of survival and triumph that is changing lives. She has travelled the country as an inspirational speaker and currently serves as the 2018-2019 President of VAND. She was recently featured on Good Morning America. In addition she is an 8 time All-American Triathlete who has medaled all over the world, even breaking an age group triathlon world record. She is a survivor who has used her challenges to help others thrive.
2018- Christine Moldovan - Choosing Chris Moldovan for the Outstanding Dietitian of Year Award was an easy choice. Chris' dedication to the profession is apparent in all that she does. Chris has been an amazing President for VAND. She is not only serving this term, but she has served in the past as well. Chris stepped up again and offered to be the president for another year when our upcoming president stepped down from her position after an out-of-state job offer. And for those of you who have served as VAND president, you know what kind of time commitment this is. She helped VAND stay strong as we transitioned again to another president elect. She is a team player and always wants the best for VAND. When she's not volunteering her time for VAND, she works as the Nutrition Director for AgeWell where she makes an impact on the health and wellness our fellow Vermonters. For these reasons and more we are proud to call Chris the Outstanding Dietitian of the Year for 2018.
2017- Ilene Siegel, RDN, CD, CDE

2015- Maryann Ludlow, MS, RD, CD, CDE
2014- Sara Wing, RD
2013- Desiree de Waal, MS, RD, CD, FAND
2012: Kim Evans, RD, CD

2011- Amy Gendron, RD, CD
2010- Linda Lashure, RD, CD
2009- Donna Hunt, RD, CDE
2007- Lara Borders, RD, CDE
2006- Real Pothier
2005- Barb Farrell, RD, CD
2004- Jane K. Ross, PhD, RD, CD
2003- Lynn Grieger, RD, CD, CDE
2002- Joanne Heidkamp, RD
2001- Rachel Johnson, PhD, MPH, RD
2000- Sue Johansen, RD, CD, CDE
1999- Linda TIlton, MS, RD, CD, CDE
1998- Janice Waterman, RD, CDE, CD
1997- Robin Edelman, MS, RD