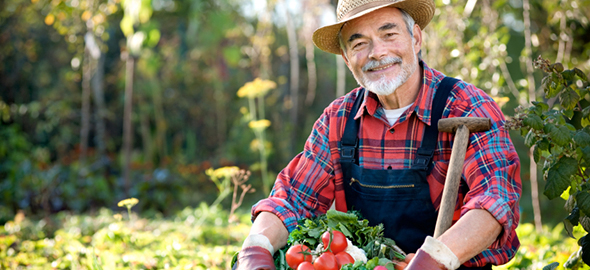 Outstanding Dietitian of the Year
Eligibility criteria:
·Given to a VDA member who has had exemplary service over a number of years.
Outstanding Dietitian of the Year Recipients

2017- Ilene Siegel, RDN, CD, CDE: Ilene is not only a dietitian I look up to but she is a friend and neighbor as well. When I started my first clinical position 2 years ago I asked her for information related to diabetes and she provided me with great information and was always available for questions. She served the Central Vermont community for many years and as she embraces retirement I believe, as does the VAND Awards Committee, that Ilene deserves this honor as a crowning achievement on a very successful career. As a diabetes educator, Ilene has helped community members, including children, teens, and parents as they navigate this challenging condition. Ilene has been dedicated to her practice for many years and the community is healthier for her service.

2015- Maryann Ludlow, MS, RD, CD, CDE: Maryann has been involved in several unique programs over the course of her career at The University of Vermont Medical Center, including research grants, nutrition education and cooking classes with employee wellness, and most recently, the Community Garden Program. The program just completed its third season, and was recognized with the Medical Center's senior leadership with the "Becoming One" award. Maryann and Lisa Hoare, the hospital's gardener, lead a group of employees through the 20 week growing season at community garden plots at the Fanny Allen Campus. While Lisa offers guidance in the garden, Maryann takes the participants through a nutrition and cooking curriculum using local ingredients, including those harvested from the participants' plots. As a participant noted, "Their weekly course has implication far beyond learning how to grow these vegetables. Participants at the end of the course felt that they had improved their overall nutrition…and felt empowered to share this knowledge with other people within the community and hospital setting." Participants are empowered to continue gardening at their own homes with the experience they have gained, and continue to benefit from this program and Maryann's guidance for years to come.
2014- Sara Wing, RD: Sara is the Director of Marketing focusing on Wellness for Cabot Creamery. Sara has grown this role over the past 15 year and been able to provide dairy-related nutrition education resources and programs to both health professionals and consumers not only here in Vermont but throughout the US. Her most recent leadership roles include serving on the National Board of Directors for the Home Baking Society, leading a team of nine Food & Fitness bloggers to run in Vermont's own Burlington City Marathon as well as Co-Chairing Cabot Creamery's Internal Wellness Programs.
2013- Desiree de Waal, MS, RD, CD, FAND: Clinical Dietitian and Research Coordinator, Renal Services, Fletcher Allen Health Care nominated by Amy Gendron Desiree has shown outstanding commitment to the profession and VAND through her continued upkeep and management of the VAND public website over the past 8 years. In addition, she has volunteered for various VAND committees, including fundraising and annual meeting planning, sharing her initiative to "makes things happen", and her willingness to take on special projects. Desiree has also worked on projects and initiatives on the national level; she is a contributor to the Evidenced Analysis Library for the Sodium Project, Medical Nutrition Therapy and a Peer Reviewer for the Academy's Renal DPG. She was Technical Editor for the book: Hypertension Cookbook for Dummies. She also volunteers's as Vermont's Clinical Director for the Healthy Athletes Health Promotion program of the Special Olympics.
2012: Kim Evans, RD, CD: Kim deserves this award for her commitment and passion for helping and educating others. Not only does she strive to help individuals in all of her outpatient counseling, but she is continually working with UVM interns to help them learn about private practice and nutrition. Kim nurtures new dietitians into private practice and shares her information and experience and encourages dietitians to work together to increase our visibility in the community. She amazingly finds the time to teach, counsel, further her practice, and balance a wonderful family. She is a model RD for her continual work helping clients and patients and for fostering a sense of family among all dietitians who work with her.

2011- Amy Gendron, RD, CD: In addition to her role as Clinical Lead Dietitian at CVMC, Amy has gone out of her way to cultivate the growth of the dietetics profession by mentoring youg dietitians and dieteic students. She has volunteered with VDA right through the births of her children. She has been in the ADAF position and secretary. She is an example of professionalism with a "can do" attitude.
2010- Linda Lashure, RD, CD: Linda graduated from Morrisville Ag and Tech College in Morrisville, NY with her AAS Degree in 1974, earned her BS at Plattsburgh State University in Plattsburgh, NY in 1976, and completed her Dietetics Degree from St. Luke's Hospital in Cleveland, Ohio in 1977. She has been practicing in pediatric nutrition for over 25 years and is incredibly committed to the well-being of both inpatient and outpatient pediatric patients/clients and their families. She is provides wonderful care for pediatric nutrition issues across the spectrum. She works in various different arenas, including, Fletcher Allen Health Care, a private pediatrics group, the Children with Special Health Needs division of the Vermont Dept of Health, Franklin County Rehabilitation and as a presenter for the Dining with Diabetes program. She has been a member of ADA and VDA since 1978 is a Certified Pediatric Specialist through ADA and a Certified Dietitian in Vermont. Since 2007 she has been a member of Fit Family Coalition.
2009- Donna Hunt, RD, CDE: a diabetes educator and manages the Endocrinology Clinic at RRMC.
2007- Lara Borders, RD, CDE
2006- Real Pothier
2005- Barb Farrell, RD, CD
2004- Jane K. Ross, PhD, RD, CD
2003- Lynn Grieger, RD, CD, CDE
2002- Joanne Heidkamp, RD
2001- Rachel Johnson, PhD, MPH, RD
2000- Sue Johansen, RD, CD, CDE
1999- Linda TIlton, MS, RD, CD, CDE
1998- Janice Waterman, RD, CDE, CD
1997- Robin Edelman, MS, RD