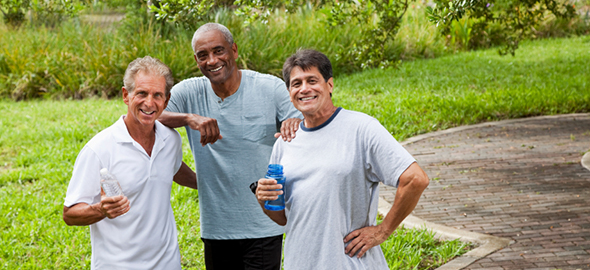 Outstanding Student Award
Eligibility requirements:
·Member by January 1st in the Academy of Nutrition and Dietetics in the year in which they would receive the award.
·Student enrolled in CADE-accredited or approved dietetics education program in Vermont
·Demonstrated academic achievement as documented by letters from program faculty or preceptor.
·Demonstrated leadership and professional potential such as honors, student dietetic association activities, community service activities, etc.
Outstanding Student Award Recipients

2017-Jessica Pashko: I had Jess in class last year, and then this year Jess has been working as a research assistant with me. Jess is like a ray of sunshine! She radiates positivity and warmth, her peers gravitate towards her, and she's always willing to lend a helping hand for them. Jess volunteered to help one of her friends complete her senior thesis this year, a selfless act that involved hours helping the friend recruit subjects and set up the study. I was really impressed that Jess was motivated to get so involved with the research process, and she was curious everyday, coming up with new research questions frequently. Furthermore, Jess is a great student! She has a GPA close to 3.7 and was always a very involved participant in my classes. Jess is applying to the UVM MSD program as her first choice for grad programs, and I'd LOVE to have her stay in Vermont!

2016- Lindsey Poquette Lindsey is one of a kind. She is absolutely the most creative student I have ever interacted with. In my class last year she came up with videos on lactose intolerance, nutritionism, and cereal to help educate the broader public about these topics and they were AMAZING. She has a unique gift to translate dry information into eye-catching entertaining FUN material. She is applying to masters of public health programs this year, and I think has the ability to transform the way we receive nutrition information. She has also served as a TA for NFS 43 several times with Dr. Johnson, and is a gem of a human being.
2015- Margaret "Molly" McKendry: Molly is a wonderful student and radiates positive energy to those around her. Molly has maintained a 3.5 GPA as a dietetics major at UVM, and was recently accepted into the UVM Masters of Dietetics program for fall 2015. Molly is interested in community nutrition and sustainability and has illustrated passion for these areas through her experience in the Feel Good club at UVM and participation in Dr. Bethany Yon's school nutrition composting research project this past fall. Molly is also an honors college student completing a thesis project on an iphone application designed to help UVM students learn about energy balance.
2014- Lauren Cole, nominated by Marcia Bristow and UVM faculty. Lauren is strong academically and has long term commitments to various volunteer and practicum activities. Lauren has volunteered with the Salvation Army, as both a Soup Kitchen volunteer and a Sunbeams Leader, mentoring girls through the completion of a health and cooking badge. Lauren completed a practicum with the Community Health Team, and impressed the team with her maturity and engagement. Throughout college, Lauren has been a member of the UVM Women's Ice Hockey Club as a player, captain, travel coordinator, and website manager, again demonstrating engagement and leadership skills. Lauren has shown leadership skills in the classroom and through participation in various activities, and has gained the highest recommendations from the faculty at UVM.
2013- Meredith Louko- UVM, nominated by the UVM Faculty. Meri has been active in the UVM Student Dietetic Association, and has acted as the AND and VAND student liaison for the past several years.
2012- Lucy Glaize: Lucy has a tremendous skill set. She has excellent communication skills, both verbal and written and great attention to detail. She has a willingness to help in any way she can, gives 110% and is mature and extremely professional. Most of all she has a passion for nutrition and dietetics and a strong desire to help others through her knowledge and personal experience with dietary limitations (she has celiac). She has done great work as an intern for VDA including an appearance on Across the Fence and she has also been accepted into a Master's program which will enable her to become an RD.

2010- Mary Kate Langlois Mary Kate will graduate this May with a degree in Nutrition and food Sciences and Dietetics. She has shown that she is a leader; she founded and is the current president of the University of Vermont Student Dietetic Association and Student Council Liaison with the American Dietetic Association. She is an energetic young woman, has high academic potential and has sought experiences to expand her professional expertise.
2009- Sarah Pothier: Sarah earned her Bachelor of Science degree from the University of Vermont in 3 ½ years and is currently completing the MS-RD program there.
2007- Leslie Bilodeau- Coordinated program
2007- Emma Kopecky- Dietetics program
2006- Marissa Stanley
2005- Lauren Evans
2004- Emily E. George
2003- Jamie L. Larson
2002- Jill Goodroe