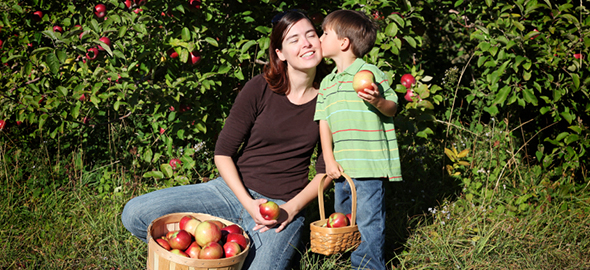 Outstanding Student Award
Eligibility requirements:
Member of the Academy of Nutrition and Dietetics by January 1st of the year in which they would receive the award. Students must supply their membership number; (this will not be provided to any third party)
Student enrolled in a Vermont-based ACEND-accredited dietetics education program (DPD or CP)
Demonstrated academic achievement as documented by letters from program faculty or preceptor.
Demonstrated leadership and professional potential; e.g., honors, student dietetic association activities, community service activities, etc.
Outstanding Student Award Recipients

2021 - Sarah Geller: Sarah a top student academically, who also has a great work and volunteer record. Sarah has volunteered as a peer mentor, as part of the Food Recovery Network at UVM, UVM Service TREK, UVM Medical Center, and as a student leader in the UVM Civic Engagement Program. Sarah is described as thoughtful, enthusiastic, and just an all-around wonderful student and person, according to one of her Professors. Sarah is completing her senior thesis on people's perceptions of calcium in plant-based milks.
2020 - Lindsey McVey.Lindsey is a 2021 graduate of the University of Vermont's MS in Dietetics coordinated program. Her goals for her professional practice as a registered dietitian induce: helping people live a healthier life, becoming a preceptor, and to teach at the undergraduate or graduate level. Before attending the MSD program, Lindsey was a 7th-grade science teacher in the Southeastern US, where she received recognition for her innovative approach to engaging her students. As a teacher, she saw the impact of lack of access to quality nutrition on the ability of her students to learn.

2019- Jesse Brinkman
2018- Bailey Saneman
2017-Jessica Pashko
2016- Lindsey Poquette
2015- Margaret "Molly" McKendry
2014- Lauren Cole
2013- Meredith Louko
2012- Lucy Glaize
2010- Mary Kate Langlois
2009- Sarah Pothier
2007- Leslie Bilodeau- Coordinated program
2007- Emma Kopecky- Dietetics program
2006- Marissa Stanley
2005- Lauren Evans
2004- Emily E. George
2003- Jamie L. Larson
2002- Jill Goodroe