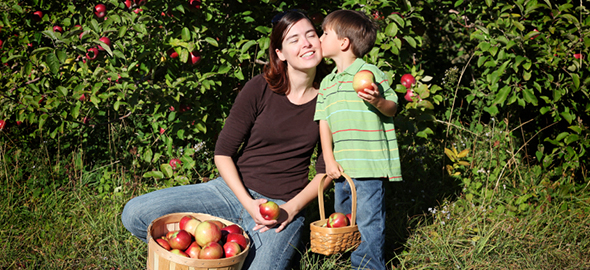 Outstanding Student Award
Eligibility requirements:
Member of the Academy of Nutrition and Dietetics by January 1st of the year in which they would receive the award. Students must supply their membership number; (this will not be provided to any third party)
Student enrolled in a Vermont-based ACEND-accredited dietetics education program (DPD or CP)
Demonstrated academic achievement as documented by letters from program faculty or preceptor.
Demonstrated leadership and professional potential; e.g., honors, student dietetic association activities, community service activities, etc.
Outstanding Student Award Recipients

2019- Jesse Brinkman has achieved a near-perfect GPA while balancing school, serving as a TA, and two additional jobs. As a research assistant she helps other students with their thesis projects, and is also assisting with a project regarding food insecurity and suicide/hopelessness in middle school students Jesse is organized, passionate, intelligent, and kind. She takes on every task with a sense of purpose and focus. She will begin a PhD/RD program at Cornell University in August 2019. She hopes to starting in August to begin a PhD/RD program She hopes to work in a NICU and eventually pursue a career in academia and research.
2018- Bailey Saneman - Bailey Saneman is described as an outstanding student and person by her professors. She is a member of the UVM varsity lacrosse team, a responsibility she balances along with her schoolwork. Bailey has also volunteered to be a TA for the Introduction to Nutrition class the past two semesters. Bailey has volunteered her time to tutor one of the students who struggled on the first exam. Her willingness to help another student in the midst of her own busy schedule really stood out to her professors and is reflective of the type of student and person she is. Bailey is a very capable student herself with a great GPA and academic record. She is pursuing a dietetic internship after her time at UVM and we wish her the best of luck in her nutrition-related pursuits.
2017-Jessica Pashko: I had Jess in class last year, and then this year Jess has been working as a research assistant with me. Jess is like a ray of sunshine! She radiates positivity and warmth, her peers gravitate towards her, and she's always willing to lend a helping hand for them. Jess volunteered to help one of her friends complete her senior thesis this year, a selfless act that involved hours helping the friend recruit subjects and set up the study. I was really impressed that Jess was motivated to get so involved with the research process, and she was curious everyday, coming up with new research questions frequently. Furthermore, Jess is a great student! She has a GPA close to 3.7 and was always a very involved participant in my classes. Jess is applying to the UVM MSD program as her first choice for grad programs, and I'd LOVE to have her stay in Vermont!

2016- Lindsey Poquette
2015- Margaret "Molly" McKendry
2014- Lauren Cole
2013- Meredith Louko
2012- Lucy Glaize

2010- Mary Kate Langlois
2009- Sarah Pothier
2007- Leslie Bilodeau- Coordinated program
2007- Emma Kopecky- Dietetics program
2006- Marissa Stanley
2005- Lauren Evans
2004- Emily E. George
2003- Jamie L. Larson
2002- Jill Goodroe