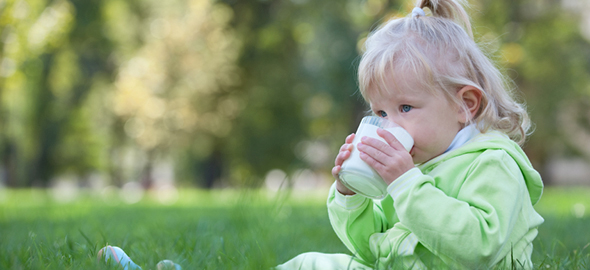 Recognized Young Dietitian and Diet Technician of the Year
Recognized Young Dietitian of the Year Award
Recognized Dietetic Technician of the Year Award
Recognized Young Dietitian of the Year Award
Eligibility Requirements
age limit: 35 years or younger (as of March 31 of the current year)
·not previously selected as an RYDY
Recognized Young Dietitian of the Year Award (RYDY) Recipients
2017- Emily Heaslip, MS, RD, CD: For almost 2 years Emily has been a dietitian with the Community Health Centers of Burlington providing dietetic counseling to a wide range of clients including refugee populations. In addition to positively impacting the lives of her patients and co-workers, Emily serves as the highly organized secretary for VAND. Her commitment to her clients and her devotion to VAND, as well as her hard work and determination, make her this years Recognized Young Dietitian of the Year.
2016-Dana Notte, MS, RD, CD: Dana deserves this award because as a young dietitian she has successfully launched her own business helping clients become healthier thru mindfulness and empowerment while also serving VAND as President-elect, President and currently Past-President. Overall, Dana is a natural leader who is helping to improve wellness within our state. More about Dana link.
2015-Breana Lai, MPH, RD: Breana truly encompasses the spirit of dietetics. She is compassionate, thoughtful, and has a work ethic that is desired by many. She utilizes her passion and love of food to help improve the health of others, one delicious weeknight meal at a time. (Seriously, if you haven't tried one of her recipes, you are missing out!) While in the test kitchen, Breana helps create dishes that inspire readers to prepare healthy meals and live a well-balanced life. Her work, along with the Eating Well team, reaches thousands of households across the country. Outside of work, her commitment to serving the profession is demonstrated by volunteering with the VAND board and serving as the Communications chair. In this role, she helps keep the membership informed of VAND events including webinars, public policy updates, and the VAND 5K! Outside of Vermont, she actively gives back to her alma mater's dietetics program and Master of Public Health program.
2014- Katy Lawson, MS, RD, CD nominated by Marcia Bristow MS, RD, CD and Marie Lemoges. Katy is doing an amazing job as an RD with Sedexo at UVM. She is helping students with nutritional needs and is also doing outreach work providing nutritional education at various other Sedexo locations throughout the state. In addition, she serves as a preceptor for UVM undergraduate nutrition and food science students, and is an active member on the VAND board. Katie is always willing to volunteer her time and energy. She is enthusiastic and passionate about her work. Katy's professionalism and passion for nutrition and dietetics is demonstrated through her work ethic and volunteer and leadership roles. Katy has been part of the VAND public policy committee since 2011 and recently took on the role of planning Legislative Day. She will also be the incoming Public Policy chair (June 2014). On a national level, Katy serves as the Awards chair for the Hunger and Environmental Nutrition DPG and recently became the Community Leader for the Thirty and Under in Nutrition and Dietetics member interest group. At work, Katy helps accommodate student with their dietary needs, including food allergies, eating disorders, and other medical conditions. She also serves as a preceptor for the UVM MSD program.
2013- Haley Dienst, MS, RD, Clinical Dietitian at Porter Medical Center, Fletcher Allen Health Care, nominated by Amy Nickerson.
Haley demonstrates the best of what a young professional ought to be. She has an attitude of "can do" and "how can I help", functions well under stress, is committed to ongoing learning, is an effective mentor to MSD student interns, willing to go the extra mile when needed. In a nutshell, you can count on Haley to get the job done because she is not afraid to work hard. Haley possesses the gift of being assertive yet humble. She is a critical thinker and always asks good questions. Haley understands and "lives" the connection between food and health. Because of her down-to-earth, warm personality and high level of professionalism, I expect to see Haley among the leaders in our profession in the years ahead.
2012-Tracie Clarke MS RD CD Tracie has served as the VDA State Policy Rep since 2010. During that time, Tracie has willingly and enthusiastically taken on additional roles and responsibilities beyond her State Policy Rep. Tracie has worked as a Child Nutrition Advocate at Hunger Free Vermont, and during her time there, she became a valuable member of our Child Nutrition Advocacy Team, overseeing our work to ensure that young children in Vermont have access to quality, nutritionally complete meals in childcare centers and homes. In addition, she works to expand the number of At-Risk Afterschool Meal programs in Vermont. Thus, Tracie worked every day to ensure that Vermont's most vulnerable children are receiving the nutrition they need to learn and thrive.
2011- Emily Nicolai, RD: Emily demonstrates a level of integrity and professionalism beyond her chronological age. Before finishing her academic work, she stepped up to the plate to volunteer for VDA as ADAF representative. She is Outpatient Dietitian at CVMC and took on many projects. Emily possesses the professional savvy, skills and work ethic to make a positive impace in our profession.
2010- Dania Revette, RD, CD Dania first came to Fletcher Allen as a first year graduate student at UVM, and she adopted the newly formed pediatric obesity clinic as her thesis project. Even at that stage of her education, she demonstrated a great deal of compassion and empathy for the families she worked with, as well as a good understanding of the communities and resources available around the state. As a student, Dania was very engaged in all aspects of dietetics, willing to volunteer for any experience available to her, including numerous health fairs and a mission to Mexico. She completed her internship through Keene State, arranging her clinical and community experiences throughout Vermont. Dania joined Fletcher Allen as a registered dietitian in 2008, and has become a well-rounded clinician, providing services to the inpatient units, the bariatric clinic, and the pediatric clinic that she started with as a graduate student. Dania has been an active volunteer with VDA throughout, is now an active board member. She continues to be willing to take on new assignments and challenges, including the annual challenge of coordinating the UVM clinical practicum course. Her coworkers describe her as down to earth, warm and fun, and some one who easily connects with all people.
2009- Joe Frost, MPh, RD: He works for the FDA in Highgate and has a published study on Alaskan natives and diabetes in the JADA. He is also an officer in the armed forces.
2007- Alyssa Consigli, RD
2006- Elizabeth Smurkowski
2005- Kate Anderson, RD
2004- Karen N. Dolan, RD
2003- Kristin Bolton, MS, RD, CD
2001- Susan Coburne, RD
2000- Bonnie Beynnon, RD, CD
1999- Maryse Therrien, RD, CD, CDE
1998- Eileen Ashe, RD, CD
1997- Melanie C. Putz, RD
1996- Carolyn Jean Siccama, RD
1995- Christine Maried Moldovan, RD
1994- Lisa Gates Hodgson, RD
1993- Cydney Latell Jared, MS, RD
1992- Fe Trinidad Creagh, RD
1991- Michael J. Kanfer, MBA, RD
1990- Patricia Molnar Knisley, RD
1989- Diane Jean Messier, RD
1988- Sylvia Gaboriault Leap, MS, RD
1984- Nancy Joanne Crocker, RD
1983- Lynn B. Henderson, RD
1982- Debra Marie Vinci, RD
1981- Janice D. Waterman, RD
1980- Barbara K. Kelly, RD
1978- Shelly Gage Eurich, RD
1976- Barbara K. Farell, RD
Recognized Dietetic Technician of the Year Award (RDTY)
Eligibility Requirments: not previously selected for this award

Recognized Dietetic Technician of the Year Award Recipients

2016- Christopher Marsh DTR Christopher displays so much passion for the field of dietetics! His communication skills, team work and knowledge are appreciated by patients and co workers alike!
2015- Mark Dobson, DTR: Mark has a clear passion for the profession. He became a DTR many years ago and has returned to UVM to pursue his didactic requirements to become an RD. Mark has volunteered to work on the Health Care Share program and has volunteered with VAND. He also shares his nutrition knowledge while working in the produce department at Hannaford.
2014- Karen Dean, DTR, nominated by Emily Piazza RD, CD. As a health coach on the Community Health Team at FAHC, Karen exhibits undoubted professionalism and an eagerness for continued individual and programmatic growth and improvement. Her warm and friendly presence coupled with a passion for truly listening to people allows patients to trust and open up to her. Karen is a natural leader and a true team player as she artfully juggles the responsibilities of coaching adults, children, teens, and families, be it around eating healthy, getting active, or quitting tobacco. Karen is also a Tobacco Treatment Specialist, Certified Health Coach, and Certified Personal Trainer.
2002- Rose Pelchuk, DTR
1997- Una Lou Richardson, DTR
1990- Christine M. Moldovan