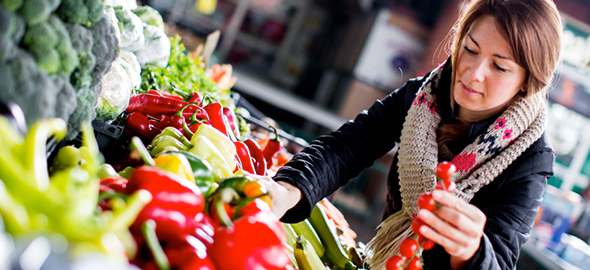 Recognized Young Dietitian and Diet Technician of the Year
Recognized Young Dietitian of the Year Award
Recognized Dietetic Technician of the Year Award
Recognized Young Dietitian of the Year Award
Eligibility Requirements
age limit: 35 years or younger (as of March 31 of the current year)
·not previously selected as an RYDY
Recognized Young Dietitian of the Year Award (RYDY) Recipients
2019 - Heather Torrey is a graduate of the UVM Master of Science in Dietetics Program. She currently works in school nutrition for the Burlington School district. She was previously the food service director in Montpelier, VT, and in Georgetown, MA where she obtained grant funds to add a salad bar and improve the quality of school breakfast. She is a powerful advocate for children and families struggling with food insecurity.
2018- Victoria Seaver - We are pleased to recognize Victoria Seaver as the recipient of the Recognized Young Dietitian of the Year Award. Victoria has already made waves in her few years of being an RD. In her role as Meal Plan Editor at EatingWell, Victoria creates meal plans and content for a variety of populations and nutritional issues. She is driven, passionate, and gives 100% to everything she does. She is always willing to step up to the challenge. In addition to her role at EatingWell, Victoria is a member of the VAND board and has organized the sponsorship for the annual meeting for the previous five years. She is a great asset to Vermont, the board, and the RD profession.
2017- Emily Heaslip, MS, RD, CD
2016-Dana Notte, MS, RD, CD
2015-Breana Lai, MPH, RD
2014- Katy Lawson, MS, RD, CD
2013- Haley Dienst, MS, RD
2012-Tracie Clarke MS RD CD
2011- Emily Nicolai, RD:
2010- Dania Revette, RD, CD
2009- Joe Frost, MPh, RD

2007- Alyssa Consigli, RD
2006- Elizabeth Smurkowski
2005- Kate Anderson, RD
2004- Karen N. Dolan, RD
2003- Kristin Bolton, MS, RD, CD
2001- Susan Coburne, RD
2000- Bonnie Beynnon, RD, CD
1999- Maryse Therrien, RD, CD, CDE
1998- Eileen Ashe, RD, CD
1997- Melanie C. Putz, RD
1996- Carolyn Jean Siccama, RD
1995- Christine Maried Moldovan, RD
1994- Lisa Gates Hodgson, RD
1993- Cydney Latell Jared, MS, RD
1992- Fe Trinidad Creagh, RD
1991- Michael J. Kanfer, MBA, RD
1990- Patricia Molnar Knisley, RD
1989- Diane Jean Messier, RD
1988- Sylvia Gaboriault Leap, MS, RD
1984- Nancy Joanne Crocker, RD
1983- Lynn B. Henderson, RD
1982- Debra Marie Vinci, RD
1981- Janice D. Waterman, RD
1980- Barbara K. Kelly, RD
1978- Shelly Gage Eurich, RD
1976- Barbara K. Farell, RD
Recognized Dietetic Technician of the Year Award (RDTY)
Eligibility Requirments: not previously selected for this award

Recognized Dietetic Technician of the Year Award Recipients

2016- Christopher Marsh DTR Christopher displays so much passion for the field of dietetics! His communication skills, team work and knowledge are appreciated by patients and co workers alike!
2015- Mark Dobson, DTR: Mark has a clear passion for the profession. He became a DTR many years ago and has returned to UVM to pursue his didactic requirements to become an RD. Mark has volunteered to work on the Health Care Share program and has volunteered with VAND. He also shares his nutrition knowledge while working in the produce department at Hannaford.
2014- Karen Dean, DTR, nominated by Emily Piazza RD, CD. As a health coach on the Community Health Team at FAHC, Karen exhibits undoubted professionalism and an eagerness for continued individual and programmatic growth and improvement. Her warm and friendly presence coupled with a passion for truly listening to people allows patients to trust and open up to her. Karen is a natural leader and a true team player as she artfully juggles the responsibilities of coaching adults, children, teens, and families, be it around eating healthy, getting active, or quitting tobacco. Karen is also a Tobacco Treatment Specialist, Certified Health Coach, and Certified Personal Trainer.
2002- Rose Pelchuk, DTR
1997- Una Lou Richardson, DTR
1990- Christine M. Moldovan