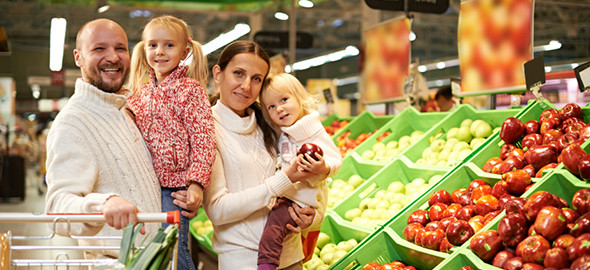 VAND Pyramid Award
Previously called the VDA Pyramid Award
Eligibility Requirements:
An individual who is not a registered dietitian or dietetic technician who has made a significant contribution to the health of Vermonters by promoting healthy eating habits.
OR an organization that has made a significant contribution to the health of Vermonters by promoting healthy eating habits. This organization may or may not include dietetic professionals as part of its staff or volunteers.
VDA Pyramid Award Recipients:
2019- The Burlington School Food Project is a Farm to School nutrition program that connects nearly 4,000 students and their families with whole, fresh, and local foods.
2018- Vermont Community Garden Network
This year we are recognizing The Vermont Community Garden Network located in Burlington for the Vermont Pyramid Award. The Vermont Community Garden Network encourages, supports, and sustains a dynamic statewide network of community and school gardens.Their work and mission focuses on increasing access to local food with community based gardens. Their goal is to train leaders and communities to sustain garden networks within their own local communities. With a talented and passionate staff of garden educators and community development experts, they are making a large impact on our local food system. They have worked to support more than 300 garden projects over the past 12 years.
2017-Bernie Sanders
As representative of Vermont in the House of Representatives and now as Senator for the state of Vermont, Bernie has always recognized the importance of proper nutrition for all ages from children to senior citizens. He has supported all nutrition program funding to allow education and support services to be provided to those in need. From the Child Nutrition Program to the Older Americans Act, Bernie has supported dietitians' efforts to provide education, training, and good nutrition.
2016- Fresh Food, an Enterprise of Vermont Works For Women
FRESH Food, Vermont Works for Women's social enterprise, helps bring good nutrition to young children while training women for careers in food service and supporting local agriculture. Last year 26% of ingredients were sourced locally! Each weekday they provide 150-200 nutritious meals to children aged 2-6. In 2015 they served 30,983 meals! Using a variety of colorful fruits and vegetables and foods made from scratch children are able to experience delicious, real food. These meals also exceed the Child and Adult Care Food Program and programs are able to get reimbursed for the meals.
The women in the culinary training program learn the importance of these food guidelines and how to create balanced meals. Twenty five women and youth completed the 13 week culinary training program in 2015 with 80% of completers gaining employment after the program. FRESH Food incorporates nutrition education in the culinary curriculum and for parents of the children receiving the meals, so the education extends well beyond the kitchen or classroom. They really practice what they preach; there is a ban on sugary drinks in the kitchen! I think this program is well deserving of this award for the good nutrition they bring to the many children and adults they serve. They are doing amazing boots on the ground work with high payoff results!
2015- Vermont Youth Conservation Corps (VYCC)
For the past two years the VYCC Health Care Share provided freshly grown produce and poultry to food insecure families through partnerships with CVMC and FAHC. This year the program served 260 Vermont families — approximately 1,000 individuals at no cost.
All at-risk youth engaged on VYCC's farm were also given a Health Care Share. Participants not only received produce but also learned more about maintaining a healthy diet: how to shop on a budget; how to find local, healthy food; and how to cook and store produce. Weekly newsletters included recipes, and Hunger Free Vermont's Learning Kitchen course was available to 30 participants. Health Care Share also helped medical center partners connect families to nutrition therapy services.
This program is an example of how a significant need was and is met by a creative solution through partnerships and generous donations by CVMC and FAHC employees as well as local businesses.
2014- Hunger Free Vermont
2013- Black River Produce
2010- Fletcher Allen Health Care Diane Imrie, MBA, RD
2007- Dr. Barbara Frankowski, MD, MPH
Dr. Jean Harvey-Berino, PHd, RD
2006- Representative Mitzi Johnson, Abbie Nelson, VT FEED
In commemoration of Representative Rosemary "Rozo" McLaughlin
2005- Jo Busha, Vermont Department of Education
Helen Ballard, Vermont Department of Education
Laurie Colgan, Vermont Department of Education
2004- Molly Holland, MPH, RD, CD
Jeanne B. Kennedy, VDA's Lobbyist
2003- Robin Edelman, MS, RD, CD, CDE
Pat Laggis, Cabot Creamery
2002- Janice Waterman, RD, CD, CDE
Lyn Jarvis, Producer, Across the Fence
2001- Sue Johansen, RD,CD,CDE, FAHC, Green Mountain Nutrition Assoc.
The Campaign to End Childhood Hunger
2000- Kathryn Backes, MPH, RD, NEDFC
Nathaniel Clark, MD, Vermont Regional Diabetes Center
1999- Jane Ross, PhD, RD, CD UVM
Edward Leib, MD, FAHC
1998- Betsy Hiser, MS, RD
Debbie Soloman, Burlington Free Press