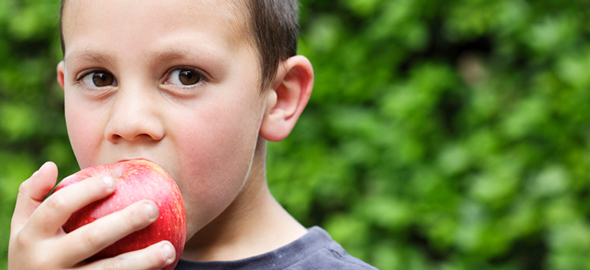 What is the Difference Between a Registered Dietitian, Registered Dietitian Nutritionist, and a Nutritionist?
This is a commonly asked question so let us provide the facts. All Registered Dietitians / Registered Dietitian Nutritionists can be called Nutritionists, but not all Nutritionists are Registered Dietitians or Registered Dietitian Nutritionists.
Registered Dietitians (RD) or Registered Dietitian Nutritionists (RDN) are food and nutrition experts, translating the science of nutrition into practical solutions for healthy living. The expertise, training (see below for details) and credentials that back a registered dietitian are vital for promoting positive lifestyle choices. A Registered Dietitian uses evidenced based research to base their suggestions. They work to provide timely and relevant nutrition information for health prevention and health restoration. Registered Dietitians are considered the food and nutrition experts by the Academy of Nutrition and Dietetics.
On the other hand, there is no real definition for the term Nutritionist. There are no real credentialing requirements for someone to call themselves a nutritionist. So even someone who has taken a course on nutrition could call themselves a nutritionist.
The professtional credential RD or RDN is your credable choice for nutrition information.
Visit the Academy of Nutrition and Dietetics for more information about Registered Dietitians. For videos about Registered Dietitian, click here
In Vermont:
In the State of Vermont, Dietitians are governed by the "Advisor" model of regulation, created by the Legislature. For more information visit the Vermont Secretary of State- Office of Professional Regulation website.
CD stands for Certified Dietitian which means a person who is certified to practice dietetics in the State of Vermont.
What training does a Registered Dietitian/ Registered Dietitian Nutritionist have?
Registered Dietitians are your most credible source of nutrition information. A registered dietitian (RD)/registered dietitian nutritionist (RDN) is a food and nutrition expert who has met academic and professional requirements including:
Minimum of a Bachelor Degree from a college or university, with course work approved by the Academy of Nutrition and Dietetics Commission on Accreditation for Dietetics Education. Coursework typically includes food and nutrition sciences, food service systems management, business, economics, computer science, sociology, biochemistry, physiology, microbiology and chemistry.
Complete an accredited, supervised, experiential practice program at a health-care facility, community agency or food service corporation.
Pass a national examination administered by the Commission on Dietetic Registration.
Complete continuing professional educational requirements to maintain registration. Registered Dietitians are required to achieve 75 hours of continuing education credit every 5 years to maintain their credentials.
An RD can hold additional certifications in specialized areas of practice, such as pediatric or renal nutrition or diabetes education. About half of all registered dietitians work in clinical settings, private practice or health-care facilities. Many work in community and public health settings, academia and research, business, journalism, sports nutrition and wellness programs.