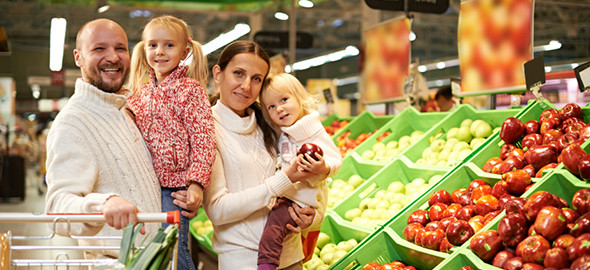 Free Webinar: RDNs Can Perform Chronic Care Management Services
Wednesday, July 19, 2017
Did you know RDNs can perform Chronic Care Management services?
Free CMS webinar to learn more!
Introduction to Connected Care: The Chronic Care Management Resource with Dr. Nidhi Jain (HRSA) and Dr. Ashby Wolfe (CMS)
July 19, 2017/ 4:00-4:30 pm EST

Did you know that there are separately payable Medicare Part B billing codes for CCM which allow eligible practitioners to bill for at least 20 minutes of clinical staff time, per calendar month, spent on activities to manage and coordinate care for Medicare and dual eligible beneficiaries with two or more chronic conditions? In many cases, you may be able to bill for services you're already providing.

CCM can improve patient care as well as increase payments to practices for the additional coordinated services provided outside of face-to-face visits. For those organization billing at the PPS rate, the CCM payment is paid separately and not factored into the PPS payment.

You can also find more information, including resources for patients and healthcare professionals, on the CMS website at https://www.cms.gov/About-CMS/Agency-Information/OMH/equity-initiatives/chronic-care-management.html Full color resources are also available for order at no cost to your or your organization.
Learn more here: https://www.cms.gov/About-CMS/Agency-Information/OMH/equity-initiatives/ccm/product-ordering.html

Thank you for your time and we hope you'll join us on July 19th. If you need more information in the meantime, please contact Jon Langmead with the Centers for Medicare and Medicaid Services (CMS) at jon.langmead@cms.hhs.gov
Please feel free to share this invitation as appropriate.



Contact Information:
Jon Langmead
jon.langmead@cms.hhs.gov
https://hrsa.connectsolutions.com/chronic_care_management_resource/event/registration.html

See all events