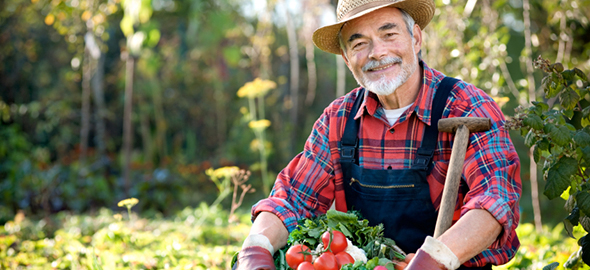 Modulating Cancer With Nutrition And Lifestyle
Tuesday, August 13, 2019
Indians in Nutrition and Dietetics Member Interest Group (IND MIG) of the Academy of Nutrition and Dietetics (Academy) is pleased to invite you to attend this webinar. Please share this announcement with your members, friends and on social media. Kindly register for this event as soon as possible as space is limited.

Speaker: Diana Noland, RDN, MPH, CCN, LD

Time: 1:00 pm - 2:30 pm EDT

Registration is FREE
• This session will be presented using VOIP. A phone number will not be available.
• 1 Free CPEU Credit will be earned for live attendance.
• The webinar will be recorded and posted to the IND website for later viewing. Slides and recording will be sent to all registrants.

Attendees will know:
Basic hallmarks of cancer and the nutritional influences
Key nutritional, dietary and lifestyle factors that can modulate the cancer process
Practical clinical application of cancer patient assessment and intervention principles

Session Summary:
The incidence of cancer has increased relentlessly in every age group especially in younger ages. Nutrition and lifestyle are powerful cancer interventions for prevention, adjunctive therapy and survival cases and often not utilized in oncology practice beyond preventing weight loss. This webinar will present practical nutritional and lifestyle assessment guidelines with nutrient therapies that can be developed for intervention to improve the client's outcome. Cancer is strongly associated with nutrient insufficiencies that increase the risk of cancer development and progression. An Oncology Nutrition Assessment checklist will be provided for attendee practitioners working with oncology patients.

Speaker Bio:
Diana Noland, MPH RDN CCN LD: Diana is an experienced functional nutrition practitioner and educator skilled in an integrative and functional medicine approach to correcting nutritional imbalances characteristic of chronic disease using whole clean foods, dietary supplements and lifestyle factors based on evidence from hearing the Patient Story, laboratory testing and clinical measurements.
She was a prior recipient of the DIFM Excellence in Clinical Practice Award in 2010 and DIFM Lifetime Achievement Award 2015. Diana is a Board Certified in Clinical Nutrition (CCN) and an Institute for Functional Medicine (IFM) Certification candidate trained in the study of nutrition, supplements, nutrigenomics and specialty functional testing. She is a sought after international speaker and educator on the benefits and concerns using integrative and functional nutrition.
Diana served on the faculty of the Institute for Functional Medicine where she co-developed and chaired the IFM Nutrition Advisory Board 2006-2009. Diana has authored many articles and chapters in nutrition professional and lay publications. She was instrumental in coordinating the curriculum development for an integrative nutrition track in the dietetics internship graduate program at KUMC, and Graduate Certificate in Dietetics and Integrative Medicine (12 hours), in collaboration with KUMC Dietetics and Nutrition and KU Integrative Medicine Clinic, described in the publication Dietetics and Integrative Medicine: A Curriculum Development Model (2016). She is co-editing the textbook Integrative and Functional Medical Nutrition Therapy: Principles and Practices (Springer 2019).

Learning Need Codes:
1. 3010: Assessment methodology
2. 4040: Disease prevention
3. 5300: Neurological: stroke, Alzheimer's, dementia, Parkinson's, spinal cord
4. 5420: Complimentary care, alternative therapies (nutritional care)

Performance Indicators:
1. PI1: 4.2 - Reflects, integrates and evaluates using critical thinking when faced with problems, issues and challenges.
2. PI2: 8.3 – Demonstrates a commitment to maintaining and enhancing knowledge.
3. PI3: 10.4 – Applies knowledge of the interrelationship and impact of pharmacotherapy, dietary
supplement, functional foods and nutrients on health and disease in accordance with scope of practice and standards of professional performance for RDNs.


Contact Information:
Indians in Nutrition and Dietetics Member Interest Group
https://bit.ly/2LGLMp0

See all events