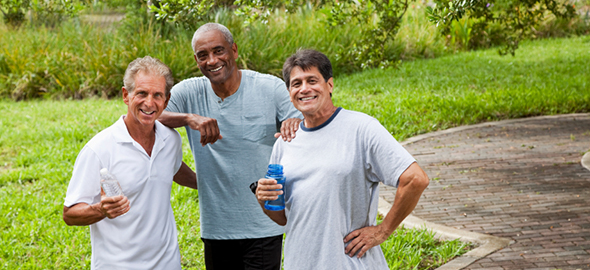 Annual Meeting
Annual Conference 2018
Location:
DoubleTree by Hilton, Burlington, Vermont (Formerly the Sheraton Hotel),
870 Williston Road, Burlington, Vermont
Conference Brochure Conference Registration Form
Registration details for this conference are found on our Registration Page
Conference Agenda
FRIDAY, APRIL 13, 2018 Approved for 7 CPEUs
7:30-8:00 am| Registration, Tea/Coffee, Exhibits, Poster Session
8:00-8:15 am| Welcome and Opening Remarks
8:15-9:15 am|
Children and Protein Needs: How Much Muscle Does the Research Have?
Keith T. Ayoob, EdD, RDN, FADN: Presentation pdf
Delve into cutting edge research on the protein needs of infants and children. See how the 2020 US Dietary Guidelines will affect your practice.
Speaker Sponsored by The Beef Checkoff

9:15-10:15 am|
Practicing Ethics in a Sometimes Unethical World. An Academy of Nutrition and Dietetics Update.
Dianne Kammerer Polly, JD, MS, RD, LDN, FAND: Presentation pdf
Hear updates on strategic plans, national projects, the Code of Ethics, other related topics and participate in a lively interactive case scenarios session. This is your Ethics credit!
Speaker Sponsored by an Academy of Nutrition and Dietetics Grant
10:15-11:00 am| Break, Exhibits, Silent Auction, Poster Session
Student Posters: AlpaughMurphy; GreenhausChartrand; Headley; Riddle; Ziesel
11:00 am-12:00 pm|
Using Embodied Contemplative Practices to Treat Disordered Eating
Laura Biron MBA, RDN, CD, CEDRD: Presentation pdf
Discover the neuroscience research that supports the use of embodied contemplative practices like yoga, mindfulness meditation and connective tissue release in the treatment of disordered eating and clinical eating disorders.
12:00-1:15 pm|
Lunch, Business Meeting & President's Report, Exhibits, Poster Session
Special guest appearance from Betsy Hiser's daughter
1:15-2:15 pm|
The Role of Magnesium in the Treatment of Depression
Emily Tarleton, PhD, RD: Presentation pdf Handout
Review the current literature on magnesium and depression.
Winner of a Betsy Hiser Award
2:15-3:15 pm|
The Power of Ancient Grains

Constance Roark, MBA, MS, RDN: Presentation pdf
Learn the unique nutritional benefits that ancient grains can play in certain disease states and/or restricted diets. A broad range of culinary applications and uses will be addressed as well.
Speaker Sponsored by Vegetarian Nutrition Dietetic Practice Group
3:15-3:45 pm| Afternoon Break and Silent Auction Results
3:45-4:45pm|
Cancer and the Microenvironment
Francine Blinten, MS, CCN, CNS: Presentation pdf
Hear the latest research regarding special diets for certain types of cancer. Learn how to implement a nutrition plan for individuals during and after treatment.
4:45-5:00 pm| Closing Remarks
Sponsors and Exhibitors 2018 Information

VAND gratefully acknowledges sponsors and exhibitors who contributed to the support our 2018 conference.
We are still accepting sponsorship and exhibitors for the 2018 conference.

Interested in showcasing your product or service? This is a great opportunity to market your product and services to more than 125 nutrition professionals who attend.
Annual Meeting Exhibitors and Sponsorship Information Includes PayPal Links.
Invitation Letter Invitation Letter Details Exhibitor Registration Form
Accommodations
DoubleTree by Hilton on Williston Road in Burlington. Attendees can call the hotel, ask for reservation services and say they are with the Vermont Academy of Nutrition and Dietetics and will receive our room rate ($129 per night plus tax). To take advantage of the reduced room rate, reservations must be made prior to March 22, 2018.
(800) 560-7753 Hotel Link

Student Scholarship Application Form