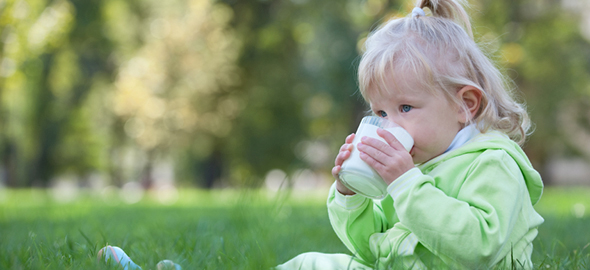 Child and Family Health
Kids Eat Right
This initiative focuses on a quality nutrition approach for all children, recognizing that children can be underweight, healthy weight, overweight or obese and still be lacking consumption of vital nutrients need for optimal growth and development, and that simply reducing calories in the food supply does not improve diet quality.

The Academy of Nutrition and Dietietics has been committed to childhood obesity prevention and a quality nutrition approach for years and we are energized by the momentum created by First Lady Michelle Obama's Let's Move campaign. Kids Eat Right, supports the White House's Childhood Obesity Task Force recommendations At the eatright website page, click on ether "For Kids" or "For Parents" information on aimed at helping families shop smart, cook healthy and eat right.
Let's Move
Started by Michelle Obama, Let's Move Campaign has an ambitious national goal of solving the challenge of childhood obesity within a generation so that children born today will reach adulthood at a healthy weight.

Let's Move! will combat the epidemic of childhood obesity through a comprehensive approach that will engage every sector impacting the health of children and will provide schools, families and communities simple tools to help kids be more active, eat better, and get healthy.


The Learning Kitchen
The curriculum for the program was originally developed in collaboration with Hunger Free Vermont and the University of Vermont Extension's Expanded Food and Nutrition Education Program (EFNEP). Since The Learning Kitchen began in 1999, there have been hundreds of series serving over 7,000 Vermonters.

The

Learning Kitchen

classes are designed to improve food security for families with limited budgets. In a series of six classes, 8-15 participants receive instruction in meal planning, budgeting, shopping, and cooking from area chefs and trained nutrition educators. At the end of each class, participants take home free ingredients to make the recipes at home.
Action for Healthy Kids
Helping children learn to eat right and be active every day means they have a better shot at being successful in school – and in life. Through our Cooperative Agreement,

Action for Healthy Kids

partners with the CDC to improve school nutrition to prevent childhood obesity and undernourishment.