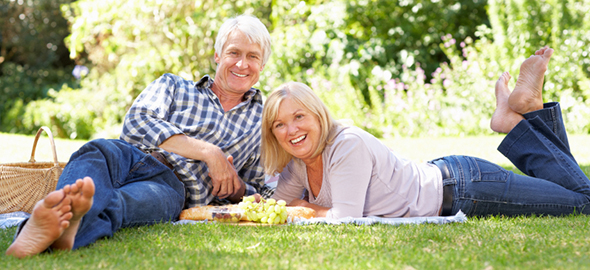 Local Farming and Sustainable Food Resources
Support your Local Farmer!

What are Sustainable Food Resources and a sustainable diet?
Local Farmers Markets

Check out the Vermont Agency of Agriculture. The site lists all farmers markets and Farmstand in Vermont by county as well as by type of food and market.

In over 50 communities across the state, what began as a gathering of a few local growers has grown into a community event. From the Farmers Market first crop of tender asparagus in the spring to September's pumpkin harvest, you can buy it fresh from the grower. As farmers' markets have grown, so has the selection of goods for sale. Markets typically feature fresh baked goods, specialty foods, arts and crafts, and of course a wide variety of fresh fruits, vegetables, cheese, eggs, meat and maple syrup. Many markets feature live music and activities such as sheep shearing, weaving and spinning.

Local Farming and Sustainable Food Resources


Vermont Fresh Network

Develops solutions for chefs and farmers to market more locally grown food. A strong farm economy creates local jobs, provides nutritious food and preserves the close-knit communities of our state. The Vermont Fresh Network helps Vermont farms and restaurants team up to provide the freshest local food at restaurants.

Intervale Center

Helps farmers bring their products to market, build and sustain their businesses, and maintain Vermont's working landscape; promote land use that protects Vermont's water quality; sustain Burlington's treasured Intervale; and share our innovative work and knowledge with communities around the world. Has helped to build a community food system that honors producers, values good food, and enhances the quality of life.
Shelburne Farms Shelburne Farms connects people every day to the land and food systems that support us all. They are a nonprofit education organization, 1,400-acre working farm and National Historic Landmark that welcomes visitors.
YourFarmstand.com: The online market is open twenty four hours a day, seven days a week. On a given day of the week (which will vary by market), the sales made during the previous week are processed. Farmers and producers are sent an email detailing what they've sold and who they sold it to. That morning, the farmers package their orders and bring them to a drop-off location. Each farmer drops the orders off in a basket that represents one customer. After the farmers have completed their drop off, the customer's total order is consolidated, and made ready for pickup.
Farm to School Network Farm to School connects schools (K-12) and local farms with the objectives of serving healthy meals in school cafeterias, improving student nutrition, providing agriculture, health and nutrition education opportunities, and supporting local and regional farmers.
Vermont Feed: VT FEED works with schools and communities to raise awareness about healthy food, the role of Vermont Farms, and good nutrition. We act as a catalyst for rebuilding healthy food systems, and to cultivate links between the classrooms, cafeterias, local farms, and communities.
Know Your Farmer, Know your Food Compass: The U.S. Department of Agriculture has launched a new and improved version of "Know Your Farmer Compass." This helpful tool, which outlines USDA's investments in local food systems, is searchable by zip code or keyword. It includes USDA-funded local food projects in all 50 states, farmers markets, food hubs, wholesale markets, meat processing facilities and other important infrastructure.

Northeast Organic Farming Association

: The Northeast Organic Farming Association of Vermont is a nonprofit association of farmers, gardeners, and consumers working to promote an economically viable and ecologically sound Vermont food system for the benefit of current and future generations.

The Monterey Bay Aquarium Seafood Watch

program helps consumers and businesses make choices for healthy oceans. Our recommendations indicate which seafood items are "Best Choices," "Good Alternatives," and which ones you should "Avoid."

Seasonal Guide to Local Food for New England

This guide is meant to provide shoppers interested in eating locally with a quick reference detailing the types of fruits and vegetables available regionally each month. As mentioned, this guide necessarily presents a broad average as exact availability dates depend on climate variations in each part of the region. However, it is meant to serve as a useful tool providing information on what you can expect to find in markets when, how to select the best items along with information about their nutritional qualities and how to prepare and store them.

National Organic Program

setting the standards for organic labeling.

Local Harvest

is a website to help find the best organic food grown closest to you. Find farmers' markets, family farms, and other sources of sustainably grown food in your area, where you can buy produce, grass-fed meats, and many other goodies.
Animal Welfare Certifications: In the United States, most livestock production industries have developed and implemented science-based animal care guidelines in response to consumer concerns that animals being raised for food production are treated humanely. Assurances that animals are being raised according to these guidelines are provided through voluntary third-party audits rather than legislation. Consumer conscience has let to certifications to ensure humane treatment of animals. Visit the USDA Animal Welfare Information Center (AWIC) to learn more about animal welfare legislation and programs.
Natural Resource Conservation Service: Online tools and conservation practices designed to help reduce fuel use, cut costs, protect soil and water and keep your operation productive.
United Nations Food and Agriculture Organization: Food and Agricultural website of the United Nations.