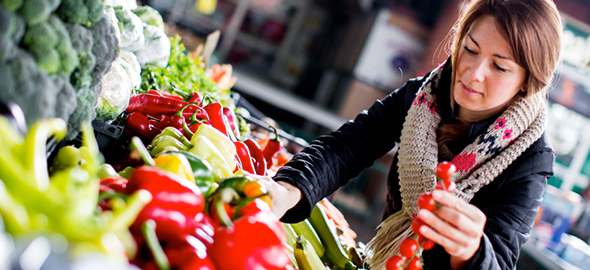 NEW! Bite-Size Education Series
Welcome to the VAND "Bite-Size" Education Series!
For 2022/23, instead of holding a spring conference, the Board and Planning Committee will offering educational events every 4 to 6 weeks.
FREE for VAND members! Non-members may register for $10 plus Eventbrite fees ($2.51).
APRIL:
Webinar: Innovations in Nutrition Care at Dartmouth Cancer Center

Presented by Elise Cushman, MS, RDN, LD, CSO
Thursday April 13, 12:00 PM to 1:00 PM EST
This one-hour webinar will discuss nutrition approaches including hands-on feeding tube care, seasonal cooking demonstrations and nutrition classes. The Center uses a validated screening tool to identify food insecure patients and those at risk for malnutrition, and has a food pantry for patients. The presentation will also describe partnerships with the VNA, treatment teams, surgeons, and supportive care teams that offer patients a variety of methods for treatment and symptom management.
Applied for 1 CEU
REGISTER HERE FOR THE APRIL EVENT

MAY:
Register for VAND's Annual Business Meeting, Awards Presentation and Networking Event
Although VAND is not holding an annual conference this year, we will be holding a free get together for VAND members at Goodwater Brewery in Williston on Wednesday, May 10 from 5:30 to 7:30 P.M. We'll be presenting awards and holding a brief business meeting. There will be ample time to network and enjoy Goodwater's tasty food and beverages.
This event is free to VAND members, but registration is required by May 1 so we can order food.
REGISTER HERE FOR THE ANNUAL BUSINESS MEETING