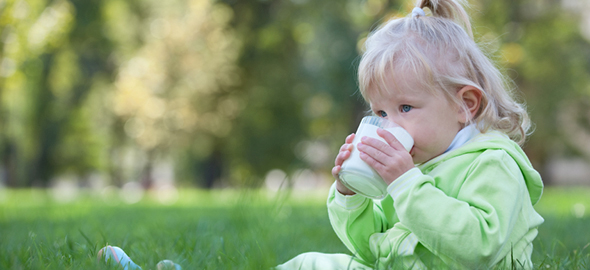 NEW! Bite-Size Education Series
Welcome to the VAND "Bite-Size" Education Series!
For 2022/23, instead of holding a spring conference, the Board and Planning Committee will offering educational events every 4 to 6 weeks.
FEBRUARY:
FREE Webinar: Food Is Not the Sum of Its Parts: Uncovering the Magic of the Food Matrix
Presented by Marie Spano, MS, RD, CSCS, CSSD, in partnership with the New England Dairy Council
Wednesday, February 8, 2:00 PM – 3:00 PM EST
Food is not the sum of its parts. Join one of the country's leading sports nutritionists and nutrition communications specialist, Marie Spano, MS, RD, CSCS, CSSD as she takes a deep dive into the exciting and emerging research on the food matrix. Explore how the nutrients and bioactive compounds in food may work together to produce beneficial health effects beyond their individual contributions. Examine how the food matrix impacts the gut microbiome, muscle growth and repair, and alters the impact saturated fat has on blood cholesterol. This session will uncover the multifaceted role the food matrix has on human health and performance and its impacts on your client's nutrient needs. Register now for this free webinar.
As a result of this presentation attendees will be able to:
-- Describe how the food matrix influences nutrient absorption
-- Discuss how the food matrix alters the impact saturated fat has on blood cholesterol
-- Compare and contrast protein sources based on the food matrix
-- Determine how this food matrix may influence your client's nutrient needs
Approved for 1 CEU
REGISTER HERE THE FEBRUARY EVENT
MARCH:
Webinar: Advanced Practice Clinical Sports Nutrition: Identification and treatment of low energy availability and eating disorders in athletes
Presented by Liz Fusco, MS, RDN, CSSD, Director of Sports Nutrition for US Rowing and Victoria Lambert, MS, RD, LD, private practice providing specialized care for athletes and performing artists
Thursday, March 16, 12:00 PM - 1:00 PM EST
This one-hour webinar will discuss low energy availability, relative energy deficiency, the athlete triad, and overtraining syndrome. The speakers will describe how these conditions present, and how they differ. They will also bring you up to speed on the latest research, and clinical sports nutrition recommendations for each. You will leave with the knowledge and ability to identify and assess these issues in your practice and make timely and appropriate referrals.
Applied for 1 CEU
REGISTER HERE FOR THE MARCH EVENT
APRIL:
Webinar: Innovations in Nutrition Care at Dartmouth Cancer Center

Presented by Elise Cushman, MS, RDN, LD, CSO
Thursday April 13, 12:00 PM to 1:00 PM EST
This one-hour webinar will discuss nutrition approaches including hands-on feeding tube care, seasonal cooking demonstrations and nutrition classes. The Center uses a validated screening tool to identify food insecure patients and those at risk for malnutrition, and has a food pantry for patients. The presentation will also describe partnerships with the VNA, treatment teams, surgeons, and supportive care teams that offer patients a variety of methods for treatment and symptom management.
Applied for 1 CEU
REGISTER HERE FOR THE APRIL EVENT