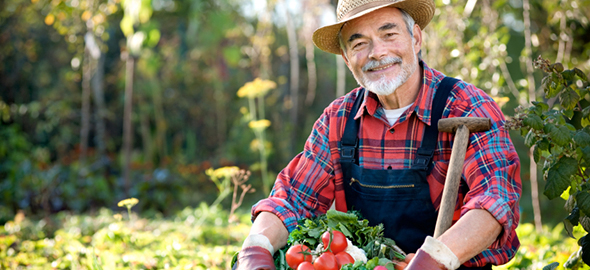 VAND Board
Board Members
President

2021-2022

Bret Hermansky, MS, RDN, CD

Bret is a born and raised Vermonter and registered dietitian nutritionist. She received her Dietetics and Nutrition Food Science degree from UVM and completed her MS/DI program at the College of Saint Elizabeth.

Bret works in outpatient nutrition counseling and has experience working with child and adolescent nutrition, athletes, weight management, disordered eating, and eating disorders. She enjoys applying evidenced-based practice in her nutrition therapy. She is working on becoming a Certified Eating Disorder Registered Dietitian (CEDRD) under the International Associated of Eating Disorders (IAEDP). Bret loves seeing her clients make tangible progress and watching their improved health change their lives. She takes pleasure in helpingher clients improve their quality of life through a healthier relationship with food.

Bret enjoys shopping for fresh food at the local farmer's markets, and dining at Vermont's many farm-to-table restaurants. In her spare time, she loves exploring her home state with her husband, including hiking in the Green Mountains, swimming at local swimming holes, and going on walks with their Great Pyrenees, Meera.

President-Elect

Alexandra Duquette, RDN, CD

Past President


PolicyandProcedures@eatrightvt.org

Rebecca O'Reilly, MS, RD

As a public health dietitian, Rebecca is the diabetes and cardiovascular disease lead for the Vermont Department of Health. Her work includes fostering numerous partnerships with healthcare providers, subject matter experts and health systems leaders to carry out the strategies for diabetes and CVD prevention and management set forth by the CDC. She is a past graduate and current preceptor for the UVM Master in Dietetics Program. She is active in many professional associations, including the Academy of Nutrition and Dietetics, the National Association of Chronic Disease Directors, and the American Diabetes Association. In her free time, Rebecca is generally reading books, sipping wine, practicing hot yoga, and trying (usually failing) to keep up with her wonderfully active husband and two children.

Secretary

Heather Torrey, MS, RD, SNS

Heather has worked in the school nutrition world for 7 years. As a school nutrition specialist she focuses on recipe, menu development and creative ways to connect kids with their food in new and exciting ways. Her work in the Burlington School Food Project involves supporting the success of 11 Burlington schools and several community meal sites. Heather is a graduate of the UVM undergraduate Dietetics Program and coordinated Masters/Dietetic Internship and continues her relationship with the department as a current preceptor for the program. She has served as the Public Policy coordinator for VAND and has held several board positions on the Vermont School Nutrition Association. Outside of her professional life, Heather enjoys all things outdoors including running, biking, gardening and skiing. She and her husband spend most of their time plotting their next travel adventure, finding excuses to host friends and family, and chasing around their cuter than cute puppy.

Treasurer

Barbara Klick, MPH, RDN, CSOWM

Heather I am a registered dietitian and board-certified specialist in obesity and weight management. I have specialized in weight management and bariatric surgery for over 20 years. I recently relocated to Vermont with my husband in March 2020. My area of expertise has been focused on weight management program operations; specifically, turning large bariatric programs into financially sound, evidence-based systems delivering exceptional quality outcomes. I hold a Master's Degree in Public Health from Boston University and a Bachelor's Degree in Nutrition and Dietetics from the University of New Hampshire.


In my free time, I enjoy travelling, hiking, snowshoeing and spending time with my husband and our Black Labrador Retriever.

Delegate

Desiree de Waal, MS, RD, CD, FAND

I am currently representing you as your Delegate. Please contact me with your ideas, concerns and issues related to our profession. I have also volunteered as secretary, reimbursement rep and various VAND Committees, including Fundraising and Annual Meeting Planning. At the national level I am a volunteer with the Evidence Analysis Library (Currently on MNT and hyperlipidemia; past projects included Sodium, MNT, Heart Failure). I also was a member of the Evidence Based Practice Committee, Managing Editor for Renal Nutrition Forum of the Renal Practice Group, and the Nutrition Care Manual as content editor.

I am currently working as a Renal Dietitian and Research Coordinator at UVMMC. I have published articles/book chapters on the value of MNT in CKD and for Kidney Stones. I was awarded 2013 VAND Dietitian of the Year Award. My personal interests include hiking, cycling, gardening, downhill skiing, photography, sewing and travel.

Public Policy Coordinator

Allison Filepp, MS, RD, CD

Council of Professional Issues (CPI) Chair

Kerry Detweiler, RD, LD, ATC, LAT


Kerry works in outpatient nutrition counseling and has experience with youth and adults improving their nutrition habits and relationship with food and exercise. She also frequently works with clients to change nutrition and exercise habits to reduce the risk or improve signs and symptoms of lifestyle-related chronic disease. Kerry applies evidence-based practice in her nutrition counseling and loves seeing her clients make tangible and sustainable progress towards their health goals.

She enjoys trying new recipes, hiking, spending time with her husband and son, family and friends, and snuggling with the family dog named Patrick.




CPI Chair Elect

Open position!




State Policy Representative

Kyle Lamprecht, MS, RD, CSP, CSR, CD

Communications Chair

CommunicationsChair@eatrightvt.org

Alexandra Pyper, RDN

Alexandra is a registered dietitian nutritionist working in outpatient nutrition counseling with the Springfield Medicial Care Systems Community Health Team. She enjoys working with patients of all ages and nutritional concerns; from decreasing risk and improving lifestyle to managing chronic conditions such as diabetes, kidney disease, and cardiovascular disease. She received her bachelor's degress in nutrition and food science with a concentration in dietetics from Montclair State University and went on to complete the dietetic internship through a distance program (PNCDDI) in northern New Jersey. She moved to Vermont in March of 2020 from New Jersey. Outside of work, she enjoys spending time with her husband outdoors, running, and reading.

Website Administrator

Newsletter Editor

Victoria Seaver, MS, RD

Victoria Seaver is a registered dietitian and the Associate Editorial Director at EatingWell.com. She completed her undergraduate degree in nutrition, dietetics and food science and her masters degree and dietetic internship at the University of Vermont. In her work at EatingWell, Victoria covers content aimed at making healthy eating easier through meal prep, healthy grocery store finds and super-simple weeknight recipes. She writes a weekly dinner plan newsletter called ThePrep, and creates monthly videos for the Prep School video series. Victoria loves getting outside in Vermont, where she lives with her husband, David, and dog, Mookie, whether it's for a long walk, an afternoon skiing, gardening in the backyard or a day on beautiful Lake Champlain.

Nutrition Services Payment Specialist (NSPS)

Previously: Reimbursement Representative

Stephanie Gall, DCN, RD, CD

Member at Large

Julie Davis, MS, MBA, RD, CD

Julie Davis is a registered dietitian with Whole Health Nutrition in Colchester, VT. She completed her undergraduate degree at the University of Vermont in nutriiton, dietietics and food science and went on to complete a masters degree and dietietics internship at UVM. Prior to her career as a dietitian, she attended the University of Connecticiut to complete an undergraduate degree in finance and an MBA at Hofstra University while working in corporate finance.

Julie believes that nutrition is not "one-size-fits-all" and that everyone is on a personal journey with unique goals. Her greatest joy is working with individuals to help personalize their nutrition plan and empower them to recognize and understand the preventative and restorative impact of food on their health and well-being. She also enjoys the nutrition consulting aspect of her job that allows for working with groups of individuals in the workplace setting and organizing nutrition classes around specific medical conditions.

Although not a true native, she has lived in Vermont for 25 years with her husband and three children. When she is not cooking for her family, she enjoys strength training, running and working in the garden. Julie has a passion for "food prepping" and creating healthy, practical meals to accommodate her family's active lifestyle.

Nominating Committee Chair

NominatingCommittee@eatrightvt.org

Elaina Efird, RDN, CD, CEDRD, CSSD

Elaina is a registered dietitian nutritionist and certified eating disorder dietitian witha degree from Virginia Tech. She moved to Burlington from North Carolina where she worked at the Center of Excellence for Eating Disorders at UNC Chapel Hill primarily in the inpatient and outpatient levels of care. Elaina worked closely with patients and their families to provide a family-based nutrition therapy approach during the recovery process. Elaina is currently the lead Registered Dietitian at The Kahm Clinic working with eating disorder treatment at the outpatient level.

Nominating Committee Chair-elect

Sarah Lange, MS, RD, LD

Sarah Lange is a clinical dietitian at Dartmouth-Hitchcock Medical Center in the Department of General Surgery and works primarily with bariatric surgery patients. She traveled to Colorado to run collegiately and completed her undergraduate degree in Exercise Science and then returned to her home state to complete her master's degree in Dietetics and her dietetic internship at the University of Vermont. Prior to obtaining her RD license, she worked in public health at Tufts University's Friedman School of Nutrition Science and Policy implementing nutrition and physical activity interventions for children. Sarah also worked at Special Olympics Vermont while completing her master's degree as the Health Programs Manager where she combined her passion for fitness and nutrition with her public health background to improve health outcomes for Vermonters with intellectual disabilities. Sarah believes that food should make you feel good and enjoys working with individuals to help them improve their relationship with food and their bodies and to discover how they can feel their best. Outside of work, Sarah enjoys bike riding through the hills of Vermont, running on trails, and skiing through the woods.




Membership Committee Chair


Cathy McIsaac, MS, RD CD

I've been a dietitian for more than 25 years, first as a Clinical Dietitian at the University of Illinois Medical Center in Chicago, and for the last 17 years at University of Vermont Medical Center in Burlington. Currently I am the Bionutrition Research Dietitian, supporting the nutrition component of research protocols at UVM. I continue to enjoy the dynamic environment of an academic medical center. Outside of work, I enjoy spending time outdoors in all seasons: skiing, snowshoeing, gardening, walking, biking, and hiking.

Fundraising/Academy Foundation Chair

FoundationChair@eatrightvt.org

Job Description

Open position!

Consumer Protection Coordinator

Job Description

Open position!

State Professional Recruitment Coordinator (SPRC)

Job Description

Ania Egan, MS, RD, CD


Ania Egan is a registered dietitian at the EDGE Preventative Care. Ania completed her undergraduate dregree in nutrition, dietitics and food science at the University of Vermont and then went on to compelete her dietetic intership and masters of science in nutrtion at Case Western Reserve University. As a dietitian she enjoys helping client build health habits that fit with their lifestyle. In her free time Ania enjoys spending time with her friends and enjoying all Vermont has to offer.

Student Liaison

StudentLiaison@eatrightvt.org


Job Description

Lauren Fletcher

Lauren Fletcher is a senior undergraduate Dietetics, Nutrition & Food Science student at the University of Vemont. She is serving as the President of the university's Student Nutrition Association and is volunteering as a research assistant on a graduate student project. She aims to begin her dietetic internship combined with a graduate program next summer following graduation. Lauren is from Westport, Massachusetts and she enjoys traveling, practicing yoga, collecting Vermont fall leaves, and cooking new recipes.

State Policy Representative

Job Description

Noah Praamsma, MS, RD

Noah is a public health nutritionist working for the Vermont Department of Health coordinating a WIC telehealth project and as the state public testing coordinator for COVID-19. He is a recent graduate with his master's degree in dietetics from the University of Vermont. Noah completed his undergraduate degree at Calvin College in Grand Rapids, MI, where he studied biology and social work. He served as an AmeriCorps member and worked for Burlington Parks, Recreation and Waterfront for two years prior to enrolling in graduate school, where he managed and led several nutrition and wellness-related programs. Noah lives in Burlington and enjoys all things outdoors, brewing kombucha, being involved in his church, and year-round biking to all manner of social functions.