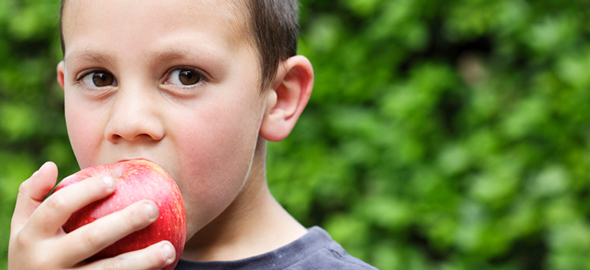 VAND Support Recipients
VAND has provided financial support to:
Hunger Free Vermont: To learn more about how Hunger Free Vermont is helping to provide access to nutritious food for children, adults and seniors in our community, visit their website at www.hungerfreevt.org

Academy of Nutrition and Dietetics Foundation (ANDF)
The Academy of Nutrition and Dietetics Foundation is the world's largest charitable organization devoted exclusively to nutrition and dietetics. ANDF is the philanthropic arm of the American Dietetic Association and a 501(c)3 charity.
The ADA Foundation focuses on:
Food and Nutrition Research

Scholarships

Awards

Kids Eat Right

The Elizabeth Hiser Memorial Nutrition Scholarship
This scholarship is intended to help a registered dietitian pursue education in order to enhance professional standing and knowledge of nutrition, nutrition education, or food science. The school or educational program may be located in Vermont or out-of-state but the dietitian must be a resident of Vermont. One scholarship will be awarded annually each May.
Elizabeth (Betsy) Hiser, M.S., R.D., was a nationally recognized dietitian and journalist. She received the American Dietetic Association media Excellence Award in 1998, and the Institute of Food Technologists Science Journalism Award in 1995. Betsy was the founding nutrition editor of Eating Well magazine, and her work was published in numerous magazines including Better Homes and Gardens and Vegetarian Times. She was author of the book "The Other Diabetes: Living and Eating Well with Type 2 Diabetes." Betsy was known for her creative ability to translate the technical science of nutrition into writing that was easily understood and interesting. The Vermont Dietetic Association is proud to honor Betsy's memory with a scholarship in her name.

VAND Members who have received Betsy Hiser Scholarship
2013: Kimbery Evans RD CD
2009: Laura Biron MBA, RD, CD
2004: Molly Holland, MPH, RD, CD
2003: Joanne Heidkamp, RD
2002: Susan Coburn, RD
Project Haiti: Krissy Bolton RD- Thank-you letter
Vermont Junior Iron Chefs

UVM Nutrition Students to attend conferences

Members to attend Public Policy Conference in Washington DC